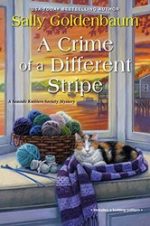 A Crime of a Different Stripe
by Sally Goldenbaum
Rating: 4.7 #ad
While nonchalant mother-to-be Cass Halloran tries downplaying her pregnancy, a softer side of the no-nonsense lobsterwoman emerges as the Seaside Knitters create heaps of delicate hats and booties for her bundle of joy. But in contrast to the happy news, terrifying events unfold at the town's art series that puts a real chill in their New England fall . . .
Izzy Perry's husband Sam had reservations about inviting his one-time mentor Harrison Grant to speak at the opening reception, although he never imagined the famed and charismatic photographer would rudely embarrass his hosts that evening.
Check out:
(Seaside Knitters Society Mysteries)
---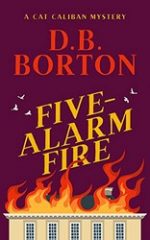 Five-Alarm Fire
by D. B. Borton
Rating: 5.0 #ad
"Are you the person who normally checks the kiln?" I started. He'd pronounced it "kill," like a lot of people do. Normally, we didn't have a kill to check.
Crabby is how detective-in-training Cat Caliban has felt ever since menopause hit. Her friends think she can work off her aggressions pounding clay in a beginners' pottery class. But someone has mistaken Cat's pot for a blunt instrument and they're firing something besides clay in the art center kiln. Now that things are really heating up, Cat's murder investigation leads to a legendary lost collection of vases once owned by an equally legendary madam from Cincinnati's bygone red-light district. Can Cat catch a killer before the past goes up in flames?
Check out:
(The Cat Caliban Mysteries)
---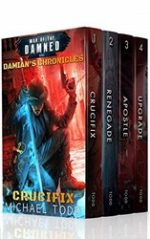 Damian's Chronicles Complete Boxed Set
by Michael Todd, Michael Anderle
Rating: 5.0 #ad
After a long time with mercenaries, his church has called their demon-possessed priesthome
Grab the entire series in one complete boxed set today!
"The action is outstanding, yet there is still room to fit in character growth nicely. I really hope we can see more of Damian, but the ending is quite satisfying." by Amazon Customer
"I cannot wait to read more stories of the exploits of Damien and his trainees adventures. I love all the historic sites new backstories." by Amazon Customer
---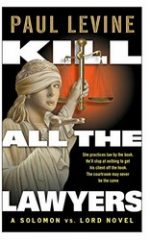 KILL ALL THE LAWYERS
by Paul Levine
Rating: 4.3 #ad
Did Steve Solomon tank a trial while representing a celebrity psychiatrist? Just out of prison, the shrink thinks so and threatens Steve's life.. Victoria Lord, Steve's partner, tries to help…and becomes the target!
"Wonderfully entertaining. There are belly laughs and the suspenseful moments will grab you by the throat. The courtroom scenes are brilliant." – BookLoons.com
Check out:
(Solomon vs. Lord Mysteries)
---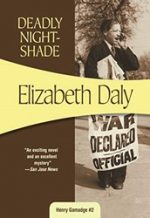 Deadly Nightshade
by Elizabeth Daly
Rating: 4.1 #ad
With talk of war all over the radio waves, antiquarian book dealer Henry Gamadge is back in Maine, this time by invitation of his friend Detective Mitchell. Mitchell has a real puzzler on his hands: three different children have been poisoned with deadly nightshade, and there is no motive that could possibly link all three poisonings, beside the fact that the children all live in the same small community. Could the nearby encampment of Gypsies be involved? And was the death of a state trooper at about the same time a mere coincidence?
Check out:
(Henry Gamadge Mysteries)
---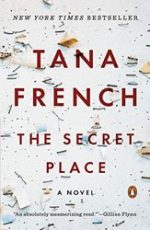 The Secret Place
by Tana French
Rating: 4.1 #ad
A year ago a boy was found murdered at a girls' boarding school, and the case was never solved. Detective Stephen Moran has been waiting for his chance to join Dublin's Murder Squad when sixteen-year-old Holly Mackey arrives in his office with a photo of the boy with the caption: "I KNOW WHO KILLED HIM." Stephen joins with Detective Antoinette Conway to reopen the case—beneath the watchful eye of Holly's father, fellow detective Frank Mackey.
Check out:
(Dublin Murder Squad Mysteries)
---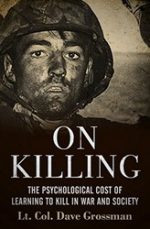 On Killing
by Dave Grossman
Rating: 4.7 #ad
Psychologist and US Army Ranger Dave Grossman writes that the vast majority of soldiers are loath to pull the trigger in battle. Unfortunately, modern armies, using Pavlovian and operant conditioning, have developed sophisticated ways of overcoming this instinctive aversion.
The mental cost for members of the military, as witnessed by the increase in post-traumatic stress, is devastating. The sociological cost for the rest of us is even worse: Contemporary civilian society, particularly the media, replicates the army's conditioning techniques and, Grossman argues, is responsible for the rising rate of murder and violence, especially among the young.