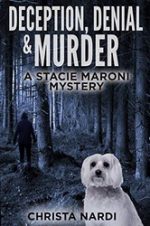 Deception, Denial & Murder
by Christa Nardi
Rating: 4.5 #ad
A domineering co-worker, a flirtatious neighbor, and a dead body make for many questions and awkward situations.
As HR Specialist and trauma counselor, Stacie Maroni is used to dealing with difficult situations. When her night out is derailed by the discovery of a body outside a local watering hole, she's glad she's not involved. But when the police investigate and close friends are cast as potential suspects, Stacie will do whatever it takes to identify the true culprit, even if it creates waves with the men in her life, her father included. The suspect list is slim and she's grasping at straws.
Check out:
(A Stacie Maroni Mysteries)
---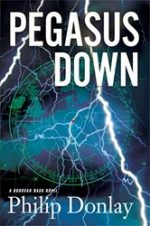 Pegasus Down
by Philip Donlay
Rating: 4.6 #ad
A story of love, loyalty, and how far Donovan Nash will go to rescue Lauren . . . and save hundreds of thousands of lives.
A CIA-operated jet on a clandestine mission disappears in Eastern Europe. No mayday, no wreckage, and no known survivors. No way to know if the top-secret extraction of a key American scientist from Slovakia, or his liberator, Dr. Lauren McKenna, code name Pegasus, are dead or alive.
Check out:
(A Donovan Nash Thriller)
---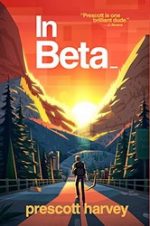 In Beta
by Prescott Harvey
Rating: 4.7 #ad
It's 1993, and Jay and Colin are small-town geeks. Senior year is nearly over, and they're still as unpopular as ever.
Everything changes when they discover a disk containing a computer program called The Build, a pixel-perfect replica of their hometown. As the boys tweak its code, they discover they can bend the laws of reality. With godlike power, they react as any teenager would: hacking high school to make it more awesome.
But someone—or something—is watching.
---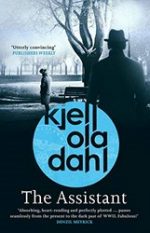 The Assistant
by Kjell Ola Dahl
Rating: 4.0 #ad
A seemingly straightforward investigation into marital infidelity leads a PI and his ex-con assistant on a murderous trail, in a sophisticated, riveting, cunningly plotted historical thriller set in interwar and prohibition-era Norway.
Oslo, 1938. War is in the air and Europe is in turmoil. Hitler's Germany has occupied Austria and is threatening Czechoslovakia; there's a civil war in Spain and Mussolini reigns in Italy.
When a woman turns up at the office of police-turned-private investigator Ludvig Paaske, he and his assistant – his one-time nemesis and former drug-smuggler Jack Rivers – begin a seemingly straightforward investigation into marital infidelity.
---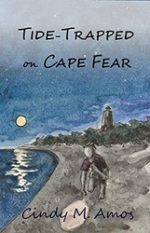 Tide-Trapped on Cape Fear
by Cindy M. Amos
Rating: 4.0 #ad
As the lunar cycle progresses toward full moon, back-stabbing breakdowns occur at every juncture within the isolated island community, but Ciera doesn't see the ultimate trap coming right in front of her.
Invincible as island naturalist, Ciera Journey completes her nocturnal patrol for sea turtles nesting on Cape Fear and happens upon Ryne Faulkner rowing to the private resort island at the helm of a rowdy group of marginalized campers. With the turtle work by night and nature appreciation outings by day, Ciera begins to feel the sting of burnout, though the campers rise to the challenge of hands-on interaction. Shared adventures at the settler's hidey-hole and legendary hermit's shack spark a bond between her and the camp's enigmatic counselor, but dare she contemplate a life beyond the sheltering island?
Check out:
(Cape Pointe Series)
---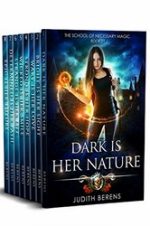 School of Necessary Magic Full Boxed Set
by Multiple Authors
Rating: 4.6 #ad
For Hire: Teachers for Magical School in Virginia Countryside.
Must be able to handle teenagers with special abilities. Cannot be afraid to discipline werewolves, wizards, elves and other assorted hormonal teens.
Apply at the School of Necessary Magic. Ask for Mara Berens and bring whatever magical equipment you normally use.
If you can't figure out how to get past the wards at the gate, you won't make it here. Try not to get killed coming up the drive and have a nice day.
---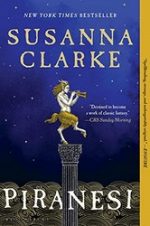 Piranesi
by Susanna Clarke
Rating: 4.5 #ad
Piranesi's house is no ordinary building: its rooms are infinite, its corridors endless, its walls are lined with thousands upon thousands of statues, each one different from all the others. Within the labyrinth of halls an ocean is imprisoned; waves thunder up staircases, rooms are flooded in an instant. But Piranesi is not afraid; he understands the tides as he understands the pattern of the labyrinth itself. He lives to explore the house.
There is one other person in the house-a man called The Other, who visits Piranesi twice a week and asks for help with research into A Great and Secret Knowledge.
---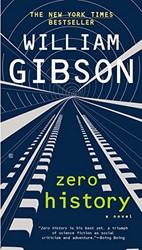 Zero History
by William Gibson
Rating: 4.4 #ad
Hollis Henry never intended to work for global marketing magnate Hubertus Bigend again. But now she's broke, and Bigend has just the thing to get her back in the game…
Milgrim can disappear in almost any setting, and his Russian is perfectly idiomatic – so much so that he spoke it with his therapist in the secret Swiss clinic where Bigend paid for him to be cured of his addiction…
Garreth doesn't owe Bigend a thing. But he does have friends from whom he can call in the kinds of favors powerful people need when things go sideways…