Thursday's Mystery eBooks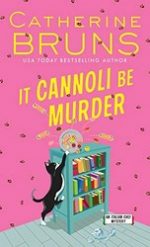 It Cannoli Be Murder
by Catherine Bruns
Rating: 4.7 #ad
Six months after her husband's death, Tessa Esposito is hoping to drum up reservations for her restaurant's grand opening. And since a signing with bestselling author, Preston Rigotta, is sure to draw a crowd, Tessa agrees to cater her cousin's bookstore event—whipping up some of her famous Italian desserts. But the event soon takes a sour turn when Preston's publicist, an old high school rival, arrives and begins to whisk up their old grudges.
Check out:
(Italian Chef Mysteries)
---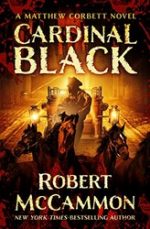 Cardinal Black
by Robert McCammon
Rating: 4.6 #ad
"Relentlessly paced . . . As usual, McCammon dazzles the reader with gritty historical detail, vivid local color, and a cast of memorable grotesques."  – Publishers Weekly
The year is 1703. The woman Matthew Corbett loves is rapidly deteriorating. A drug forced on her by criminal mastermind Professor Fell has destroyed her sanity. And the one thing that could save her—a book of potions—was stolen during an assault on the English village where she has been living under another name, an attack directed by a deranged man known as Cardinal Black.
Check out:
(The Matthew Corbett Mysteries)
---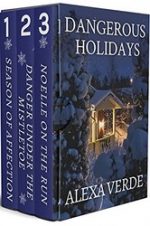 Dangerous Holidays
by Alexa Verde
Rating: 4.7 #ad
SEASON OF AFFECTION. A celebrity in peril and the small-town boy who crushed her heart years ago. Can a Christmas reunion bring them a second chance at love?
DANGER UNDER THE MISTLETOE. When one of her clients is found murdered under the mistletoe and her rental is broken into, the former thief realizes danger has found her once again.
NOELLE ON THE RUN. After the neighbor is killed and somebody starts following Noelle, she flees to her uncle in Christmas Tyme, Colorado. Nearly run off the road, she turns to a former private investigator, Juan Rivera.
---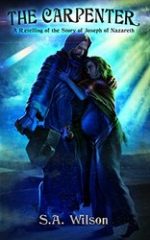 The Carpenter
by S.A. Wilson
Rating: 4.0 #ad
On a journey fraught with peril, Joseph fights to protect Mary and her unborn child from danger on all sides, including the elements, bandits, and Herod's legions – as well as an utterly evil and otherworldly demonic force determined to stamp out mankind's only hope of redemption.Armed with little more than his wits, his faith, and his carpenter's hammer, Joseph must face impossible odds to ensure the safety and survival of not only his family, but mankind's future…
---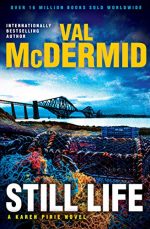 Still Life
by Val McDermid
Rating: 4.4 #ad
When a lobster fisherman discovers a dead body in Scotland's Firth of Forth, DCI Karen Pirie is called into investigate. She quickly discovers that the case will require untangling a complicated web—involving a long-ago disappearance, art forgery, and secret identities—that seems to surround a painter who can mimic anyone from Holbein to Hockney. Meanwhile, a traffic accident leads to the discovery of a skeleton in a suburban garage. Karen has a full plate, and it only gets more stressful as the man responsible for the death of the love of her life is scheduled for release from prison, reopening old wounds just as she was getting back on her feet.
Check out:
(Karen Pirie Mysteries)
---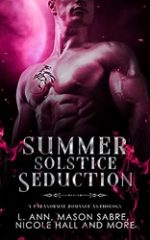 Summer Solstice Seduction Anthology
by Multiple Authors
Rating: 4.4 #ad
On the shortest night of the year, fae come out to play, vampires don't have much time, and werewolves howl at a full moon. The summer solstice brings out witches, demons, vampires, shifters, and supernatural creatures in a night of magic and mayhem. There are spells that can only be cast or curses can only be broken on this one, enchanted night.
If you dare, follow the fae down a magical path but beware! You may get forever lost. Beyond supernatural hijinx, there's seduction around every corner…
---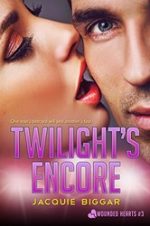 Twilight's Encore
by Jacquie Biggar
Rating: 4.5 #ad
One man's betrayal will seal another's fate.
Ty Garrett fell in love with Katy Fowler as a young adult. Her father's betrayal yanks the couple apart, and Ty turns bitter. After a decade away, Katy returns to Tidal Falls with plans to get married in her family's theatre. But she never expected to run into Ty Garrett, the boy she'd never forgotten.
When a series of sabotages wreak havoc on the theatre and danger threatens Katy's life, can Ty save her and win back her love, or is it too late for these star-crossed lovers?