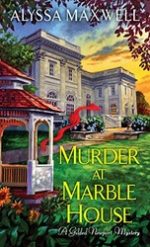 Murder at Marble House
by Alyssa Maxwell
Rating: 4.4 #ad
With the dawn of the twentieth century on the horizon, the fortunes of the venerable Vanderbilt family still shine brightly in the glittering high society of Newport, Rhode Island. But when a potential scandal strikes, the Vanderbilts turn to cousin and society page reporter Emma Cross to solve a murder and a disappearance. . .
Responding to a frantic call on her newfangled telephone from her eighteen-year-old cousin, Consuelo Vanderbilt, Emma Cross arrives at the Marble House mansion and learns the cause of her distress–Consuelo's mother, Alva, is forcing her into marriage with the Duke of Marlborough.
Check out:
(A Gilded Newport Mysteries)
---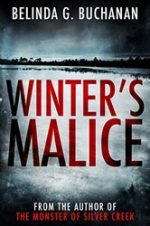 Winter's Malice
by Belinda G. Buchanan
Rating: 4.5 #ad
Three bodies in the span of twenty-four hours…
In Weeping Rock, South Dakota – a small town crippled by racism, drugs, and violence – Sheriff's Deputy Liam Matthews has his work cut out for him when he steps in to take over the duties of sheriff from his father, who for far too long has turned a blind eye to certain crimes for what he says is the overall good of the town.
Coming under scrutiny for hiring a Lakota to fill his position as deputy, things quickly go from bad to worse for Liam when the body of retired pro-baseball player Hector Ramirez, who had recently returned home to coach ball at his high school alma mater, is found floating in Crow's Foot Lake.
---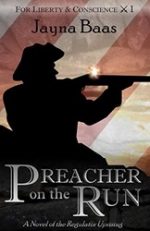 Preacher on the Run
by Jayna Baas
Rating: 4.9 #ad
STANDING FOR TRUTH COULD COST HIM HIS FREEDOM. It's 1771, and Robert Boothe has spent the last four years leading the tyrant-hating Regulators against North Carolina's corrupt British government. All he wants is a safe place for his little Baptist church to live and worship God. But the established church wants him to shut up. The governor wants him dead.
FIGHTING FOR FREEDOM COULD COST HIM HIS LIFE. Being an unlicensed dissenter preacher has already made Robert a target. Then Colonel Charles Drake comes to town with one ambition: winning the governor's favor, no matter what it takes. And Robert Boothe just might be his last chance.
YOU CAN RUN, BUT YOU CAN'T HIDE.
---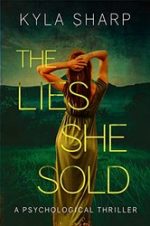 The Lies She Sold
by Kyla Sharp
Rating: 4.0 #ad
She's caught in an MLM pyramid scheme. And now her first customer is dead.
Camila Brady ran from her past for 13 years, but she's finally ready to let it rest in peace. What better way than with a new business opportunity from an old friend? Camila is promised new friends, limitless profits, and all the essential oil hair accessories she could want. But then her first customer ends up dead.
Caught in a pyramid scheme and hiding from police, Camila must separate enemies from allies. Her only chance to escape prison… or worse… is to find the truth buried within the Multi-Level-Marketing scheme.
---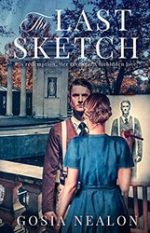 The Last Sketch
by Gosia Nealon
Rating: 4.4 #ad
They both hold tight to a terrible secret. When they cross paths in war-torn Europe, will their destinies lead to ruin… or victory over evil?
Poland, 1944. Wanda Odwaga will never stop resisting. As the Nazis occupy her beloved homeland, the twenty-three-year-old artist vows to do whatever it takes to help the underground movement mobilize against Hitler's forces. But she's devastated when the Gestapo storms her house in search of rebel leaders, killing her heroic father and leaving the face of his murderer forever etched in her mind.
New York. Finn Keller longs to balance the scales. Having escaped Germany with his mother as a teen, he's disgusted his estranged twin brother has become a ruthless Nazi henchman with a vicious reputation.
---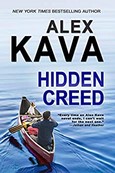 HIDDEN CREED
by Alex Kava
Rating: 4.4 #ad
During a training exercise, Creed's scent dog, Grace, is drawn off course and discovers a shallow grave. The body was never meant to be found, hidden deep in an isolated part of Florida's Blackwater River State Forest. The remote area has no easy access in or out. The killer obviously hoped his secret would be scattered and swallowed up by the forces of nature. When Creed's dogs continue to find more remains, investigators quickly realize they're dealing with someone who knows the forest intimately and has been using it to hide his handiwork for years. Soon they'll also discover just how far he's willing to go to stop them and keep his secrets hidden forever.
---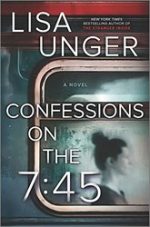 Confessions on the 7:45
by Lisa Unger
Rating: 4.4 #ad
From master of suspense Lisa Unger comes a riveting thriller about a chance encounter that unravels a stunning web of lies.
Selena Murphy is commuting home on the train when she strikes up a conversation with a beautiful stranger in the next seat. The woman introduces herself as Martha and soon confesses that she's been stuck in an affair with her boss. Selena, in turn, confesses that she suspects her husband is sleeping with the nanny. When the train arrives at Selena's station, the two women part ways, presumably never to meet again.
Then the nanny disappears.