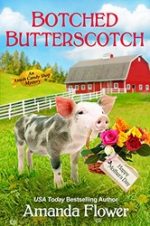 Botched Butterscotch
by Amanda Flower
Rating: 4.6 #ad
A slice of intrigue. . . Mother's Day is a sweet and busy time at the candy shop Bailey King runs with her Amish grandmother. This year is extra special, because Bailey's parents are visiting Harvest, Ohio. Bailey's father has rarely returned since leaving the Amish faith over thirty years ago, but Bailey is confident that the right treats can help sugarcoat any awkwardness. For Mother's Day Tea at the local church, she's whipping up her mom's favorite: butterscotch fudge. All's going well, until a sticky-fingered thief makes off with the money raised for a local women's support group.
---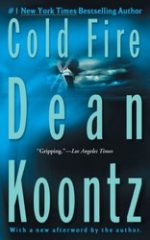 Cold Fire
by Dean Koontz
Rating: 4.6 #ad
In Portland, he saved a young boy from a drunk driver. In Boston, he rescued a child from an underground explosion. In Houston, he disarmed a man who was trying to shoot his own wife. Reporter Holly Thorne was intrigued by this strange quiet savior named Jim Ironheart. She was even falling in love with him.
But what power compelled an ordinary man to save twelve lives in three months? What visions haunted his dreams?
---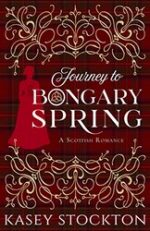 Journey to Bongary Spring
by Kasey Stockton
Rating: 4.8 #ad
He only has eyes for revenge, and she only has eyes for him. Isobel McEwan has been beholden to her chief for eight years—ever since he took her in and gave her a home after her parents died. So when he asks her to marry a rival laird to aid the clans in finding peace, she has little choice but to agree to his request. The only problem: she's desperately in love with another man.
To free herself from the burden of unrequited love before entering into a marriage of convenience, Isobel devises a plan to journey to the healing well that has helped so many others, certain that if she can drink from its spring, she will be healed from her lovesickness for Kieran and prepared to marry the rival laird.
---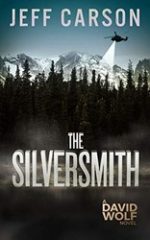 The Silversmith
by Jeff Carson
Rating: 4.8 #ad
Wolf is given an offer he doesn't want. But refusing will prove deadly.
Deputy David Wolf has waited sixteen years to follow in his father's footsteps and be appointed Sheriff of the Sluice County sheriff's department, headquartered in the ski resort town of Rocky Points, Colorado. But instead of the dream job, he's offered something else.
When Wolf refuses, and a dead body shows up with clues pointing to Wolf as the culprit, he soon finds himself chased by his own department, along with a special forces hunter with a lust for blood.
Check out:
(David Wolf Mysteries)
---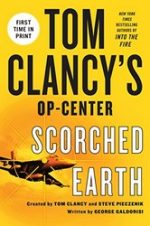 Scorched Earth
by George Galdorisi
Rating: 4.3 #ad
General Bob Underwood is en route to Syria when a rocket-propelled grenade strikes the side of his Humvee and the heavily armored convoy comes under attack. His bodyguard is brutally murdered, and Underwood himself is kidnapped. Hours later, the president and top officials watch in horror from the Oval Office as the general is viciously beheaded by an ISIS leader—broadcast live on the Al Jazeera television network.
The world is stunned by the bloody scene, but even more so that this supposedly loose-knit terrorist organization was able to orchestrate a lethal attack on the world's most powerful military. American forces goes into high gear on land and sea to retaliate.
---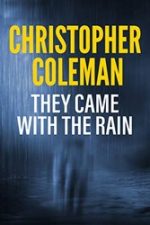 They Came with the Rain
by Christopher Coleman
Rating: 4.3 #ad
It hadn't rained in months in the isolated quiet town of Garmella, Arizona where cell phones are forbidden. And rain wasn't in the forecast. Then one June night, a day after the opening of a massive sinkhole at the town's edge, torrential rain descends on Garmella.
The rain brings relief to the town, but that's not all that comes with the rain. By morning, an ancient evil has consumed the town. An evil responsible for countless deaths and disappearances over the centuries.
---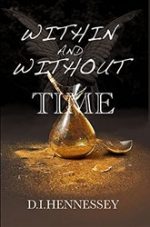 Within and Without Time
by D. I. Hennessey
Rating: 5.0 #ad
Experience the Origin of a Prophet … When a sixteen-year-old boy is suddenly caught up in a series of miraculous encounters, it heralds an adventure that will transform his life, rock his town, and trigger events that will ultimately change the world!
Befriended by a powerful angelic warrior, Jimmy finds himself in the center of God's plan for Earth's final Great Revival. The beginning of God's amazing harvest at the End of the Age. Like an intense roller coaster, the journey he experiences is exciting and unpredictable. Heartwarming, as well as heart-rending. God prepares him for a mission more extraordinary than anything he could have imagined, placing him in the rare company of ancient prophets and apostles alike.
---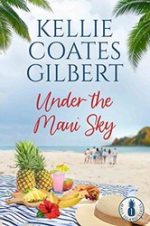 Under the Maui Sky
by Kellie Coates Gilbert
Rating: 4.4 #ad
Aloha! Welcome to the Maui Island Series where the dramas of everyday life keep the Briscoe family and their friends laughing, crying and falling in love.
Set against the lush backdrop of a tropical island, Under the Maui Sky captures the emotionally charged, complex dynamics that come with being part of a family. Readers will laugh and shed a few tears as Ava Briscoe and her children discover what it means to be loved, supported and accepted by the people who mean the most…even in the face of deep betrayal.