Wednesday's Mystery eBooks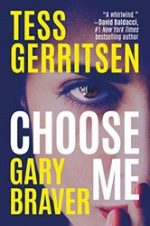 Choose Me
by Tess Gerritsen, Gary Braver
Rating: 4.2 #ad
Taryn Moore is young, beautiful, and brilliant…so why would she kill herself?
When Detective Frankie Loomis arrives on the scene to investigate the girl's fatal plunge from her apartment balcony, she knows in her gut there's more to the story. Her instincts are confirmed when surprise information is revealed that could have been reason enough for Taryn's suicide – or a motive for her murder.
---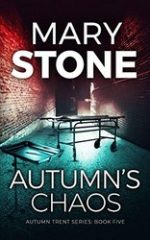 Autumn's Chaos
by Mary Stone
Rating: 4.5 #ad
Guilt is a powerful motivator… Less than twenty-four hours after yet another near-death experience, forensic and criminal psychologist Dr. Autumn Trent should be resting and recovering, not back at work. But she has no choice. Her best friend, Special Agent Winter Black, is missing.
So is Winter's baby brother, Justin…a brutal serial killer.
Check out:
(Autumn Trent FBI Mysteries)
---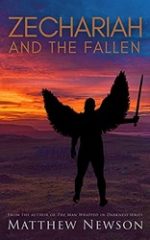 Zechariah and the Fallen
by Matthew Newson
Rating: 5.0 #ad
If you could catch a glimpse of heaven, how would earth ever look the same again?
Career-driven reporter, Rebecca Sims, would like nothing more than to forget her past mistakes. Self-absorbed and consumed with work, she's driven away her husband and has abandoned her faith—until her editor orders her to interview a man of God named Zechariah.
Zechariah seems like a joke to a hurting Rebecca. His claims of being an angel—sent from God to share the story of the fall of Lucifer—are too ridiculous to believe, let alone honestly report. But Zechariah exposes secrets only Rebecca holds in her heart, and he claims to have the answers to long-held questions about her waning faith.
---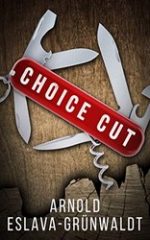 Choice Cut
by Arnold Eslava-Grünwaldt
Rating: 4.4 #ad
As events unfold, Detective Sergeant Hamilcar "Ham" Hitchcock and his general assignment squad—down two members following an unexpected shooting—doubles downs and meets the latest challenge head on. A promising lead eventually emerges. But, will it be enough to point them in the right direction?
Jerome Samuels was a well-known and highly respected muralist. Before he hit the big time and switched mediums, he was a tattoo artist with a rumored secret or two. His untimely death has triggered a race to find his former ink work and unlock the alleged clues they hold.
Check out:
(The Cut Mysteries)
---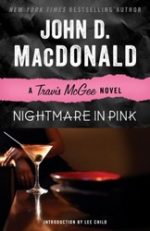 Nightmare in Pink
by John D. MacDonald, Lee Child
Rating: 4.4 #ad
The damsel in question is his old friend's kid sister, whose fiancé has just been murdered in what the authorities claim was a standard Manhattan mugging. But Nina knows better. Her soon-to-be husband had been digging around, finding scum and scandal at his real estate investment firm. And this scum will go to any lengths to make sure their secrets don't get out.
Travis is determined to get to the bottom of things, but just as he's closing in on the truth, he finds himself drugged and taken captive.
Check out:
(A Travis McGee Mysteries)
---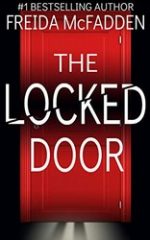 The Locked Door
by Freida McFadden
Rating: 4.4 #ad
Some doors are locked for a reason… While eleven-year-old Nora Davis was up in her bedroom doing homework, she had no idea her father was killing women in the basement. Until the day the police arrived at their front door.
Decades later, Nora's father is spending his life behind bars, and Nora is a successful surgeon with a quiet, solitary existence. Nobody knows her father was a notorious serial killer. And she intends to keep it that way.
---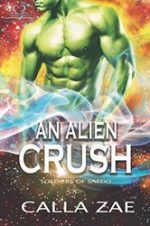 An Alien Crush
by Calla Zae
Rating: 4.4 #ad
When a heroic star-being saves Sasha from horrific beasts, she develops a crush on him, sparking hope in her heart. But then he disappears. Taking matters into her own hands, Sasha tracks him down.
Maeson, a remarkable soldier who values his word, is attracted to Sasha, but a promise keeps him from her. In order to return to her, he must first fulfill his obligation to someone else and stop a dire threat from destroying them both.
Can Maeson offer Sasha what she needs? Or will he crush her heart?
Check out:
(Soldiers of Saedo)
---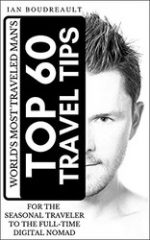 The World's Most Traveled Man's Top 60 Travel Tips
by Ian Boudreault
Rating: 5.0 #ad
To all future globetrotters! Learn the secrets of traveling the world through this spoon-fed, all-you-can-eat collection of the best travel tips and hacks compiled by the world's most traveled man, Ian Boudreault. Commonly known by his blogger name "The Digital Globetrotter," Ian has spent more than half of his life as a full-time digital nomad—almost 20 uninterrupted years on the road as a pioneer digital nomad. The young Canadian committed to sharing his most innovative travel tips learned on the road once he finished his international travels. He has now fulfilled his promise, revealing to the world his most sought-after travel secrets in this book.