Thursday's Mystery eBooks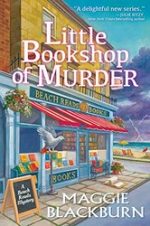 Little Bookshop of Murder
by Maggie Blackburn
Rating: 4.1 #ad
Summer Merriweather's career as a Shakespeare professor hangs by a bookbinder's thread. Academic life at her Virginia university is a viper's pit, so Summer spends her summer in England, researching a scholarly paper that, with any luck, will finally get her published, impress the Dean, and save her job. But her English idyll ends when her mother, Hildy, shuffles off her mortal coil from an apparent heart attack.
Returning to Brigid's Island, NC, for the funeral, Summer is impatient to settle the estate, sell her mom's embarrassingly romance-themed bookstore, Beach Reads, and go home. But as she drops by Beach Reads, Summer finds threatening notes addressed to Hildy: "Sell the bookstore or die."
---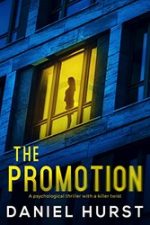 The Promotion
by Daniel Hurst
Rating: 4.1 #ad
What if your worst enemy discovered your darkest secret? Imogen should be enjoying her life – she is happily married with a high-powered career that could see her rise to the very highest levels of management.
But that's never going to happen. Because Imogen's boss Michael has discovered she has a secret, something she has hidden from everyone, even her devoted husband. And if it's ever revealed, her life will be destroyed.
Which means Imogen is completely and utterly in Michael's power.
---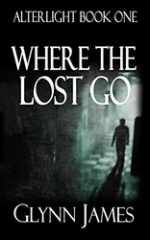 Where The Lost Go
by Glynn James
Rating: 4.2 #ad
A new supernatural mystery series by the author of Thrown Away, Diary of the Displaced, Arisen, and Dustfall.
Jake Adler was only supposed to be in hospital for a few days to have his appendix removed, then he was should have been home, recovering, and ready to go back to work at the burger restaurant in a couple of weeks. It should have been that simple, but things didn't turn out that way.
What Jake thought were nightmares have turned out to be real, and the ghostly man talking to him in his dreams hasn't gone away.
---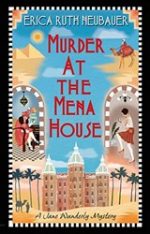 Murder at the Mena House
by Erica Ruth Neubauer
Rating: 4.2 #ad
A 2020 Agatha Award Nominee
Egypt, 1926.Fiercely independent American Jane Wunderly has made up her mind: she won't be swept off her feet on a trip abroad. Despite her Aunt Millie's best efforts, the young widow would rather gaze at the Great Pyramids of Giza than into the eyes of a dashing stranger. Yet Jane's plans to remain cool and indifferent become ancient history in the company of Mr. Redvers, a roguish banker she can't quite figure out…
Check out:
(A Jane Wunderly Mysteries)
---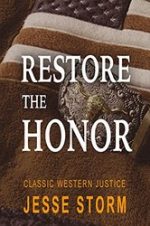 Restore the Honor
by Jesse Storm
Rating: 4.2 #ad
At the ripe age of twenty-six, Texas Ranger Beau Knight decided to settle down. But before he can put up his guns and badge for good, he's tasked with one last assignment.
Ransom Falls is a thriving town on the wrong side of the Pecos River. Boasting seven large ranches, bustling markets, a church, and the prettiest maiden in all of Texas, Beau finds Ransom Falls the ideal place to pitch his tent in permanently. But nightly raids by a nearby Indian settlement hound the town and leave its people vulnerable.
With the help of local law enforcement, Beau goes to eliminate the 'threat'. But he ends up realizing he also needs to restore the honor of the natives.
---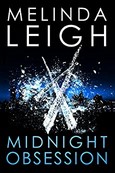 Midnight Obsession
by Melinda Leigh
Rating: 4.5 #ad
In Wall Street Journal bestselling author Melinda Leigh's edgy new thriller, Louisa Hancock thought she was safe…but there's a new killer in town.
When a mysterious package lands on Louisa Hancock's doorstep, the Philadelphia museum curator can hardly anticipate the nightmare that's about to envelop her. The package is addressed to her father—an expert in Viking culture—and inside is a ninth-century sword, a chilling thank-you note, and photos of two dead bodies in a tableau evoking a Nordic funeral. The gruesome images match a recent crime scene. But before the police can investigate the killer's connection to Louisa's father, Ward Hancock vanishes.
---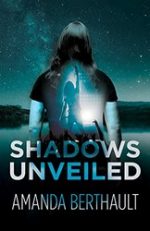 Shadows Unveiled
by Amanda Berthault
Rating: 5.0 #ad
Heavy metal singer Shadow McKinley has faked his death to leave behind what he considers a torturous life. While disguised under his new identity as Shanley, a traveling pool hustler, he meets Macy, a teenage runaway and fan of his former band. Her plan to find her father in Los Angeles has fallen apart, and together they begin a cross-country road trip to get there.
But Shanley makes one huge mistake, and their adventure turns into a desperate escape from the police and a struggle to stay alive. And with Macy unknowingly tormenting him with flashes of his past, Shanley must fight to keep his secret—not only from her, but from a world that is determined to find him.
---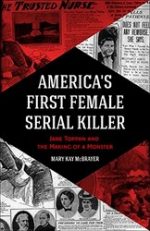 America's First Female Serial Killer
by Mary Kay McBrayer
Rating: 4.3 #ad
America's First Female Serial Killer novelizes the true story of first-generation Irish-American nurse Jane Toppan, born as Honora Kelley. Although all the facts are intact, books about her life and her crimes are all facts and no story. Jane Toppan was absolutely a monster, but she did not start out that way.
When Jane was a young child, her father abandoned her and her sister to the Boston Female Asylum. From there, Jane was indentured to a wealthy family who changed her name, never adopted her, wrote her out of the will, and essentially taught her how to hate herself. Jilted at the altar, Jane became a nurse and took control of her life—and the lives of her victims.