Lord of the Pies
by Nell Hampton
Rating: 4.7 #ad
When Carrie Ann Cole bakes a lemon meringue pie to die for that actually kills someone, she must find out who the real killer is before her time at the Kensington Palace expires.
The elegant Orangery at Kensington Palace is the perfect setting for the bridal shower of Carrie Ann Cole's best friend's sister. Personal chef to the royal family, Carrie Ann's pie theme is naturally winning. But a waiter later keels over dead into the lemon meringue pie she leaves as a thank-you to the staff and Carrie Ann realizes that somebody slipped a mickey into that meringue…
---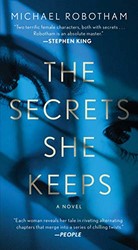 The Secrets She Keeps
by Michael Robotham
Rating: 4.4 #ad
Meghan doesn't know Agatha, but Agatha knows Meghan. And the one thing Agatha looks forward to each day is catching a glimpse of her, the effortlessly chic customer at the grocery store where she works stocking shelves. Meghan has it all: two adorable children, a handsome and successful husband, a happy marriage, a beautiful house, and a popular parenting blog that Agatha reads with devotion each night as she waits for her absent boyfriend, the father of the baby growing inside her, to return her calls.
Yet if Agatha could look beyond the gloss and trappings of Meghan's "perfect life," she'd see the flaws and doubts. Meghan has her secrets too, especially one that she dare not ever tell…
---
Pride: The Seven Deadly Sins
by Carolina Mac
Rating: 4.7 #ad
PRIDE GOETH BEFORE A FALL!
Billionaire horse breeder, Annie Powell, leads her newly formed black ops squad, The Creed, as they train for their first mission. On orders from a source close to the White House, the team embarks on a perilous quest to South America to mete out justice to the head of a powerful cartel. Will justice be served?
Follow The Creed to find out. You don't want to miss their first mission!
Check out:
(The Creed Mysteries)
---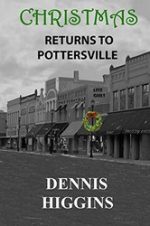 Christmas Returns to Pottersville
by Dennis Higgins
Rating: 4.7 #ad
Frank Capra's, It's a Wonderful Life was the ultimate parallel universe story. George Bailey was shown by an angel a world in which he had never been born. A world where the cute little town of Bedford Falls no longer existed and in its place was the seedy town of Pottersville.
But imagine if Pottersville still existed in the current age, along another path of existence. Welcome to Pottersville, a town owned and operated by Peter F. Potter. A sleazy, corrupt town where Christmas was discouraged and people were miserable. What if Potter was taken to this town, in a world in which he had never been born?
---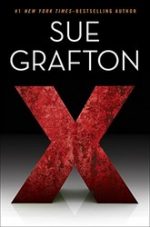 X
by Sue Grafton
Rating: 4.5 #ad
X: The number ten. An unknown quantity. A mistake. A cross. A kiss…
Perhaps Sue Grafton's darkest and most chilling novel, X features a remorseless serial killer who leaves no trace of his crimes. Once again breaking the rules and establishing new paths, Grafton wastes little time identifying this deadly sociopath. The test is whether private investigator Kinsey Millhone can prove her case against him—before she becomes his next victim.
Check out:
(Kinsey Millhone Mysteries)
---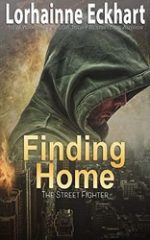 Finding Home
by Lorhainne Eckhart
Rating: 5.0 #ad
What happens when a family loses everything and has no place to go?
Terrance Mack has a wife and two young boys. Never in a million years did he expect to find his family living on the streets, with no home, no jobs, in a position where everything they owned has been taken from them in the cruelest of ways. As the family struggles to stay together, they encounter a hard and unfriendly way of life, having to move from town to town, being harassed by the police and by locals, and confronting danger each day. Living on the streets is nothing as he expected.
All Terrance wants for his family is for someone to give them a chance—a chance for a new beginning, a roof over their heads, the opportunity to once again build a life without constant fear, having to look over their shoulders, feeling as if the rug will continue to be yanked out from under them again and again.
---
The Skin Collector
by Jeffery Deaver
Rating: 4.4 #ad
Now, a new killer is on the loose: a criminal inspired by the Bone Collector. And Rhyme must untangle the twisted web of clues before the killer targets more victims-or Rhyme himself.
The killer's methods are terrifying. He stalks the basements and underground passageways of New York City. He tattoos his victims' flesh with cryptic messages, using a tattoo gun loaded with poison, resulting in an agonizing, painful death.
When a connection is made to the Bone Collector-the serial killer who terrorized New York more than a decade ago-Lincoln Rhyme and Amelia Sachs are immediately drawn into the case.
Check out:
(Lincoln Rhyme Mysteries)
---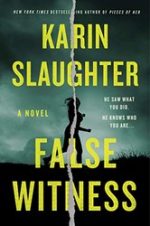 False Witness
by Karin Slaughter
Rating: 4.4 #ad
AN ORDINARY LIFE… Leigh Collier has worked hard to build what looks like a normal life. She's an up-and-coming defense attorney at a prestigious law firm in Atlanta, would do anything for her sixteen-year-old daughter Maddy, and is managing to successfully coparent through a pandemic after an amicable separation from her husband Walter.
HIDES A DEVASTATING PAST… But Leigh's ordinary life masks a childhood no one should have to endure … a childhood tarnished by secrets, broken by betrayal, and ultimately destroyed by a brutal act of violence.
BUT NOW THE PAST IS CATCHING UP…
---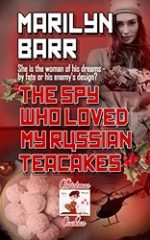 The Spy Who Loved My Russian Tea Cakes
by Marilyn Barr
Rating: Brand New Release #ad
Reiki Practitioner Cassie Morgan is the black sheep of her family. She would rather work over the Christmas holidays than answer her family's interrogation about her non-existent love life and career choices. She assures herself it has nothing to do with the handsome coma patient, Sergei Chekov who stars in her dreams.
Sergei wakes from blackness and dreams of a siren's call. He isn't sure who he can trust when the woman from his dreams walks into his room with his favorite childhood treat to jog his memory. Despite his attraction to her, he must escape to safety.
Check out:
(Christmas Cookies)