Wednesday's Mystery eBooks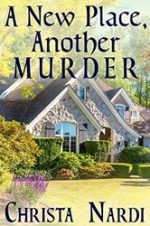 A New Place, Another Murder
by Christa Nardi
Rating: 4.1 #ad
Starting over in a new town has its challenges, even murder. A murder isn't the best way for Sheridan Hendley to start her new life as wife and step-mom. When her step-daughter and friend are framed for theft and murder, Sheridan is determined to prove the teens' innocence. In the process, she learns about the powerful Buchanan family and the history of the local community. Only Sheridan asks too many questions and is in danger. Will Sheridan uncover the truth before the person calling the shots takes her and Maddie out of the picture?
Check out:
(A Sheridan Hendley Mysteries)
---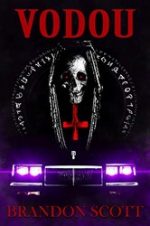 Vodou
by Brandon Scott
Rating: 4.4 #ad
Two centuries ago, Jack Holiday, desperate and brokenhearted, wielded the forces of Vodou to resurrect his great love: Lilith. His trespass into that realm cost him his life. That night he was cursed to serve at the pleasure of Samedi, the head of the Vodou order.
He would become a reaper of souls; his charge? Collect "the Bad Ones." As Jack sets out on the road to acquire from his list the soul of cult leader John Haley, he stumbles onto a forbidden ritual, and there, at the heart of it, is the ancient Resurrection Amulet, the very object that saw him cursed so long ago.
---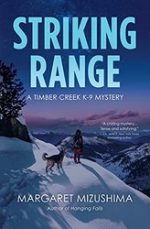 Striking Range
by Margaret Mizushima
Rating: 4.7 #ad
A deadly secret is buried in the Colorado high country–and murder is only the beginning in the seventh gripping installment of Margaret Mizushima's Timber Creek K-9 mysteries.
He was suspect number one–the man who tried to kill Deputy Mattie Cobb and may have killed her father thirty years earlier. But when Mattie and cold case detective Jim Hauck reach the Colorado state prison where they will finally get to interview him, he's found dead in his cell. There's only one clue: a map leading to Timber Creek and rugged Redstone Ridge.
Though she usually works with veterinarian Cole Walker, Mattie's K-9 partner Robo has just sired a litter of pups, who require special, time-consuming care at Cole's clinic.
Check out:
(A Timber Creek K-9 Mysteries)
---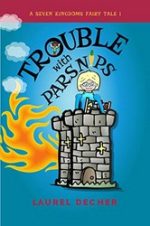 Trouble With Parsnips
by Laurel Decher
Rating: 3.8 #ad
It's like The King's Speech, but for kids. When it's save-the-kingdom time, a nameless princess has to use her whole toolbox. . .
Can she finally use the one tool that's never worked. . .her quiet voice? Organizing a party is hard! When you're a behind-the-scenes inventor princess, it's even worse. But when your royal parents fall ill with croquet fever? All they want to do is play croquet!
The pressure's on! Then your royal aunt burns down the castle. . . And your fairy godmother's booby-trapped gift means. . . No one hears you at all! What's a princess to do?
Check out:
(A Seven Kingdoms Fairy Tales)
---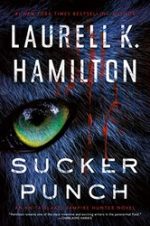 Sucker Punch
by Laurell K. Hamilton
Rating: 4.6 #ad
A brutal murder, a suspect in jail, and an execution planned—but what if the wrong person is about to be killed?
When a fellow U.S. Marshal asks Anita Blake to fly to a tiny community in Michigan's Upper Peninsula on an emergency consult, she knows time is running short. When she arrives, there is plenty of proof that a young wereleopard killed his uncle in the most gruesome and bloody way possible. As the mounting evidence points to him, a warrant of execution is already under way.
---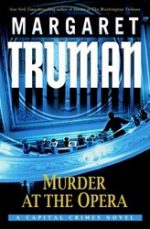 Murder at the Opera
by Margaret Truman
Rating: 4.3 #ad
Margaret Truman, who knows where all the bodies are buried inside the Beltway, has written her most thrilling novel of suspense yet. Murder at the Opera features the popular crime-fighting couple Mac Smith and his wife, Annabel Reed-Smith, as they navigate the glitz, glamour, and grime that is Washington, D.C.
It ain't over till the fat lady sings . . . but the show hasn't even started yet when a diva is found dead. The soprano in question, a petite young Asian Canadian named Charise Lee, was scarcely a star at the Washington National Opera. But when the aspiring singer is stabbed in the heart backstage during rehearsals, she suddenly takes center stage.
Check out:
(Capital Crimes Mysteries)
---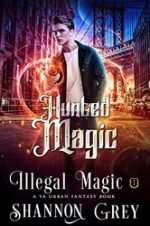 Illegal Magic
by Shannon Grey
Rating: 5.0 #ad
Magic is real. Some say it's a gift. Others say it's a curse. Either way, once the Exterminator marks you, you're dead.
I never studied magic, but I was born with the power. The secret stayed hidden until I made a mistake.
Angelica's life was in danger. I had no choice. I saved her, and now I'm being hunted by the Exterminator.
He doesn't care who he hurts or how much damage he causes as long as he completes his main objective—eliminating all magic users. And now I just made the top of his list.
Merlin runs the underground movement to free magic. He told me to run, but I can't run without her. Angelica's the one good thing in my life.
---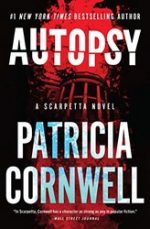 Autopsy
by Patricia Cornwell
Rating: 4.3 #ad
Brand new release at REGULAR PRICE
Forensic pathologist Kay Scarpetta has come almost full circle, returning to Virginia as the chief medical examiner, the state where she launched her storied career. Finding herself the new girl in town once again after being away for many years, she's inherited not only an overbearing secretary, but also a legacy of neglect and potential corruption.
She and her husband Benton Wesley, now a forensic psychologist with the U.S. Secret Service, have relocated to Old Town Alexandria where she's headquartered five miles from the Pentagon in a post-pandemic world that's been torn by civil and political unrest.
Check out:
(Kay Scarpetta Mysteries)