Thursday's Mystery eBooks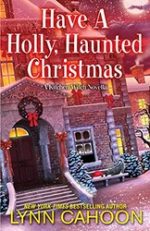 Have a Holly, Haunted Christmas
by Lynn Cahoon
Rating: 4.4 #ad
For all its merriment, Christmas can also bring melancholy—and in Magic Springs, Idaho, Mia finds that the season has brought her an unhappy ghost who's pulling poltergeist-style pranks to get her attention. When she demands an explanation, the ghost just sends a message: Ask Mary Alice—that is, Mia's beloved Grans, who's been training her to develop her witchy talents. If anyone can figure this out, it's Grans . . . even if she still hasn't managed to free Mia's cat from a previous spell that she cast.
---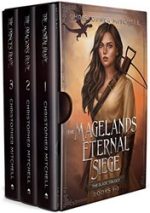 The Magelands Eternal Siege Trilogy
by Christopher Mitchell
Rating: 4.0 #ad
A city ruled by Gods, a mortal champion, a misfit girl and a disobedient dragon…
This box-set includes the Blade Trilogy – the first three books (complete arc) of The Magelands Eternal Siege, over 1300 paperback pages or 2000 Kindle pages!
The Mortal Blade
The Dragon's Blade
The Prince's Blade
The three books of the Blade Trilogy have over 1500 five star reviews between them and The Mortal Blade was ranked as a #1 Best Seller in the Epic Fantasy and Sword & Sorcery categories in the UK store.
---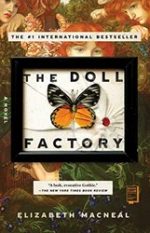 The Doll Factory
by Elizabeth Macneal
Rating: 4.1 #ad
Obsession is an art. In 1850s London, the Great Exhibition is being erected in Hyde Park and, among the crowd watching the dazzling spectacle, two people meet by happenstance. For Iris, an arrestingly attractive aspiring artist, it is a brief and forgettable moment. But for Silas, a curiosity collector enchanted by all things strange and beautiful, the meeting marks a new beginning.
When Iris is asked to model for Pre-Raphaelite artist Louis Frost, she agrees on the condition that he will also teach her to paint. Suddenly, her world begins to expand beyond her wildest dreams—but she has no idea that evil is waiting in the shadows. Silas has only thought of one thing since that chance meeting, and his obsession is darkening by the day.
---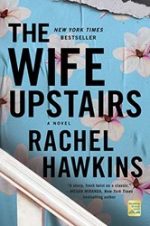 The Wife Upstairs
by Rachel Hawkins
Rating: 4.1 #ad
A delicious twist on a Gothic classic, The Wife Upstairs pairs Southern charm with atmospheric domestic suspense, perfect for fans of B.A. Paris and Megan Miranda.
Meet Jane. Newly arrived to Birmingham, Alabama, Jane is a broke dog-walker in Thornfield Estates––a gated community full of McMansions, shiny SUVs, and bored housewives. The kind of place where no one will notice if Jane lifts the discarded tchotchkes and jewelry off the side tables of her well-heeled clients. Where no one will think to ask if Jane is her real name…
---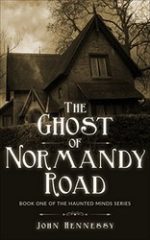 The Ghost of Normandy Road
by John Hennessy
Rating: 4.0 #ad
Could the stories about the house on Normandy Road be real? When a young boy ventures into the infamous dwelling, he learns the terrifying truth behind the urban legends… Evil wakes in this bone-chilling horror novel!
Three Legends. One True Horror. An old house stands on Normandy Road, uncared for and uninhabited for years, until one day, believing an urban legend that no-one dares to live there, a young boy decides to cross its threshold. Yet the house is far from empty – within its walls, a terrible evil has been disturbed.
Check out:
(Haunted Minds Mysteries)
---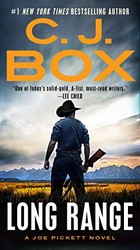 Long Range
by C. J. Box
Rating: 4.7 #ad
When Joe Pickett is asked to join the rescue efforts for the victim of a startling grizzly attack, he reluctantly leaves his district behind. One survivor of the grizzly's rampage tells a bizarre story, but just as Joe begins to suspect the attack is not what it seems, he is brought home by an emergency on his own turf. Someone has targeted a prominent local judge, shooting at him from a seemingly impossible distance. While the judge was not hit, his wife is severely wounded, and it is up to Joe to find answers–and the shooter.
Check out:
(A Joe Pickett Mysteries)
---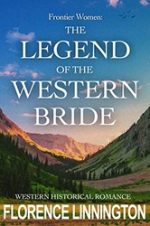 The Legend Of The Western Bride
by Florence Linnington
Rating: 3.2 #ad
What do the mayor of a failing town and the owner of a flourishing ranch have in common?
When a mine collapse killed nearly all of the men in town, Chloe Lee is appointed mayor to watch over the lives of many women and children. Two years down, the town's money can only go so far in the absence of trade and manpower.
Chloe and her townsfolk are on the brink of despair when they meet Thomas Clarke, a ranch owner in a nearby town.
The women are growing desperate, so Thomas agrees to help. But he finds himself embroiled in more than he bargained for. A long forgotten part of him slowly begins to reawaken. His heart. And soon, he realizes what his heart desires.
---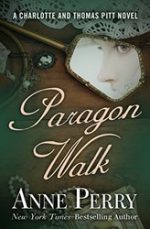 Paragon Walk
by Anne Perry
Rating: 4.4 #ad
When innocent Fanny Nash of exclusive Paragon Walk dies in the arms of her exquisite sister-in-law, Jessamyn, Inspector Pitt is assigned to investigate her rape and murder. Every man of Paragon Walk is under suspicion, even Pitt's brother-in-law, Lord George Ashworth, who was the last to have seen her. Could it be the charming, enigmatic Frenchman? Fanny's cruel brother? Wealthy Dilbridge, who hosts wild, decadent parties? As Pitt digs deeper into the mystery, Paragon Walk's aristocratic haughtiness gives way to fear, its calm to hatred. To keep her sister Emily, Lady Ashworth, company in this difficult time, inquisitive Charlotte once again finds herself in the midst of a deadly mystery.
Check out:
(Charlotte and Thomas Pitt Mysteries)