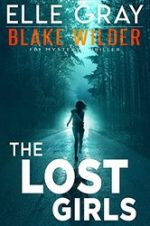 The Lost Girls
by Elle Gray
Rating: 4.6 #ad
Whatever you do, don't look back.
After learning the shocking truth behind the man she fell for, Blake feels lost at sea. She feels adrift. And is punishing herself for not realizing who Mark was or his true motive by her side.
While trying to solve the secrets of her own personal life, FBI Agent Blake Wilder and her team are forced into action by Kathryn Hedlund, a woman who is the opposite of Blake in nearly every way. Blake is appalled by the woman but is given no choice except to help find her daughter, who has gone missing…
Check out:
(Blake Wilder FBI Mysteries)
---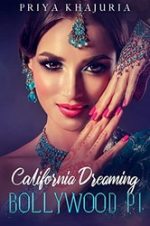 Bollywood P.I. California Dreaming
by Priya Khajuria
Rating: 5.0 #ad
"An immensely satisfying mystery…"
Jita Patel punches numbers and coddles patients at a health clinic in Santa Barbara, California. Her only excitement is a daily dose of Bollywood P.I. (starring a senior citizen), and dodging her mother's matchmaking attempts ("no" and "wtf" don't seem to work).
Jita's cousin mysteriously disappears and her attempts to find answers are blocked. Armed with a wonky firearm and a dodgy P.I. certification, she strikes out on her own, only to be joined by a collection of misfits along the way…and a dangerous cop, whose motives are as questionable as his activities…
---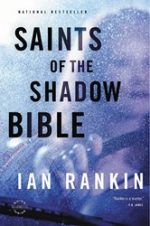 Saints of the Shadow Bible
by Ian Rankin
Rating: 4.6 #ad
Rebus is back on the force, albeit with a demotion and a chip on his shoulder. He is investigating a car accident when news arrives that a case from 30 years ago is being reopened. Rebus's team from those days is suspected of helping a murderer escape justice to further their own ends.
Malcolm Fox, in what will be his last case as an internal affairs cop, is tasked with finding out the truth. Past and present are about to collide in shocking and murderous fashion…
Check out:
(Inspector Rebus Mysteries)
---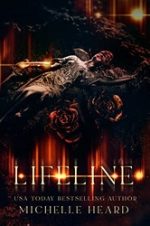 Lifeline
by Michelle Heard
Rating: 5.0 #ad
From USA Today & Wall Street Journal bestselling author Michelle Heard comes a new standalone, full-length dark romance suspense novel.
I was her partner. Her ride or die. She was my lifeline. My sanity. Until I did the unspeakable.
The unforgivable. I thought I was strong enough, but I was wrong.  I became the monster I was sent to take down. Losing my lifeline… there's no surviving without her.
---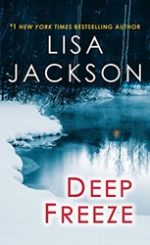 Deep Freeze
by Lisa Jackson
Rating: 4.5 #ad
When she wakes up, she's very cold. Colder than she's ever been in her life. She can't move or speak. And then she sees him—the one who took her. And before she dies, she wishes she could scream.
Former movie star Jenna Hughes left Hollywood for a remote farm in Oregon to escape the confines of fame. But someone has followed her—an obsessed fan whose letters are shockingly personal and deeply disturbing. And while Jenna's already shaken up by what she's seen on paper, she'd be terrified if she knew what Sheriff Shane Carter is investigating…
Check out:
(West Coast Mysteries)
---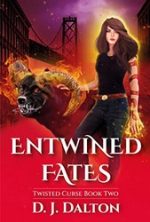 Entwined Fates
by D. J. Dalton
Rating: 4.8 #ad
Flames of revenge. Rediscovered pasts. Will her powerful gifts save her from the embers of history?
Keren Stewart feels a part of her is missing. Weakened after sending an ancient artifact into the elemental realm, she's been putting off attempting magic for the sake of a moment's rest. But she's plunged into chaos when a sorcerer claims her actions have unleashed bloodthirsty dragons in Las Vegas.
Wary of the man's intent and fearful of making another deadly error, her feeble attempts to control the creatures backfire when she accidentally summons the twin sister she'd thought was dead back from the elemental realm.
Check out:
(Fallen Shroud)
---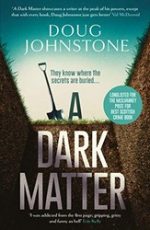 A Dark Matter
by Doug Johnstone
Rating: 4.0 #ad
Meet the Skelfs: well-known Edinburgh family, proprietors of a long-established funeral-home business, and private investigators…
When patriarch Jim dies, it's left to his wife Dorothy, daughter Jenny and granddaughter Hannah to take charge of both businesses, kicking off an unexpected series of events.
Dorothy discovers mysterious payments to another woman, suggesting that Jim wasn't the husband she thought he was. Hannah's best friend Mel has vanished from university, and the simple adultery case that Jenny takes on leads to something stranger and far darker than any of them could have imagined.
Check out:
(The Skelfs Mysteries)
---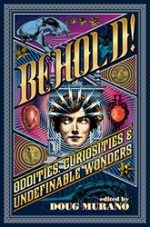 Behold Collection
by Multiple Authors
Rating: 4.0 #ad
***Winner of the Bram Stoker Award for Superior Achievement in the Anthology category***
Want to see something weird? Embrace the odd? Satisfy your curiosity? Surrender to wonder?
From Crystal Lake Publishing and the Bram Stoker Award-winning co-editor of the smash hit Gutted: Beautiful Horror Stories comes Behold! Oddities, Curiosities and Undefinable Wonders.
Sixteen stories and two poems take you into the spaces between the ordinary—and the imaginations of some of today's masters of dark and thrilling fiction.
---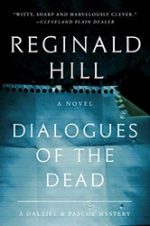 Dialogues of the Dead
by Reginald Hill
Rating: 4.4 #ad
Normally, there would be nothing sinister about a death by drowning and a motorcycle fatality—had these tragic occurrences not been predicted before the fact in a pair of macabre "Dialogues" submitted to a Yorkshire short story competition. Yet the local police department is slow to act—until the arrival of a third Dialogue…and another corpse.
A darkness is settling over a terrorized community, brought on by a genius fiend who hides clues to his horrific acts in complex riddles and brilliant wordplay. Now two seasoned CID investigators, Peter Pascoe and "Fat Andy" Dalziel, are racing against a clock whose every tick signals more blood and outrage, caught in the twisted game of a diabolical killer who is turning their jurisdiction into a slaughterhouse.
Check out:
(The Dalziel and Pascoe Mysteries)
---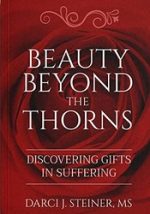 Beauty Beyond the Thorns
by Darci J. Steiner
Rating: 4.9 #ad
If you are experiencing a season of suffering, you will find hope, humor, and healing throughout the pages of Beauty Beyond the Thorns: Discovering Gifts in Suffering. Modern-day stories of suffering are paralleled with biblical accounts of healing that will both enrich your understanding of the Bible and provide hope for your personal journey.
We all need healing, whether experiencing physical or emotional pain from the thorns of divorce, job loss, grief, addiction, disability, or financial troubles. When we follow Jesus, God offers us gifts such as joy, hope, compassion, and mercy to help us not only endure our suffering but find meaning and purpose in it.