Saturday's Mystery eBooks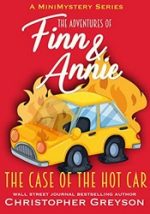 The Case of the Hot Car
by Christopher Greyson
Rating: 4.5 #ad
Finnian Church is trying to piece his life back together. After losing his leg serving in the Army, he is starting a new career as an insurance investigator. Joining him is newly hired videographer Annie Summers — a woman who lost her hearing and is trying to make it as a single mother of two. The world might see them as broken and battered souls, but as they come together to solve mysteries, they discover they make a great team. Join this unlikely duo as they investigate their way through murder, arson, theft, embezzlement, and maybe even love, seeking to distinguish between truth and lies, scammers and victims.
Check out:
(A Mini Mystery Series)
---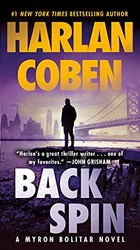 Back Spin
by Harlan Coben
Rating: 4.5 #ad
Kidnappers have snatched the teenage son of super-star golfer Linda Coldren and her husband, Jack, an aging pro, at the height of the U.S. Open. To help get the boy back, sports agent Myron Bolitar goes charging after clues and suspects from the Main Line mansions to a downtown cheaters' motel—and back in time to a U.S. Open twenty-three years ago, when Jack Coldren should have won, but didn't. Suddenly Myron finds him self surrounded by blue bloods, criminals, and liars. And as one family's darkest secrets explode into murder, Myron finds out just how rough this game can get.
Check out:
(A Myron Bolitar Mysteries)
---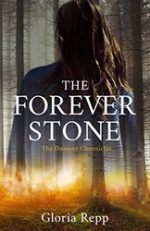 The Forever Stone
by Gloria Repp
Rating: 4.6 #ad
The paperweight – a summons to courage . . . A new home, new love, new fears . . . and a mystery. How will she face the challenge? And what does God have in mind?
Madeleine, a young widow, is determined to break free from her paralyzing memories and controlling family. The paperweight, a gift from her father, spurs her to declare independence, and she joins her aunt's house-restoration project in the Pine Barrens of New Jersey. Two men enter her life, bringing joy, conflict, and danger. She'll need courage to fight the treachery she discovers, and faith to step into a new life of promise. Can she do it?
Check out:
(The Dumont Chronicles)
---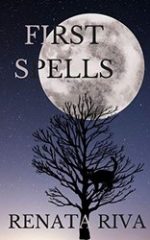 First Spells
by Renata Riva
Rating: 4.3 #ad
A dark tale of witches, ghosts and magic.
Vianne's life has never been normal. She sees ghosts and she has an affinity for magic. Now that she's twelve, her magic is getting stronger and her life is about to get even stranger — and more dangerous.
Vianne has been raised by her single mum, Andrea, and knows very little of her other relatives. What she does know is that her mother is terrified by her witch sister, Suzanne. When Vianne's grandmother becomes seriously ill, Andrea wants to be reunited with her mother, but this is the occasion Aunt Suzanne has been waiting for.
---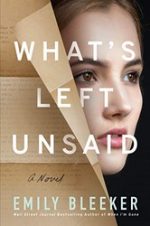 What's Left Unsaid
by Emily Bleeker
Rating: 4.3 #ad
An enthralling novel of secrets, second chances, and confronting the past by the Wall Street Journal bestselling author of When I'm Gone.
After a series of devastating losses, Chicago journalist Hannah Williamson has landed in Senatobia, Mississippi, to care for her bedridden grandmother and endure grunt work at a small newspaper. But in cleaning out its archives, Hannah discovers a compelling distraction from her life: a series of rejected articles from the 1930s that illuminate a long-hidden mystery.
The articles, penned by a young woman named Evelyn, are haunting accounts of first love, trauma, and surviving a mysterious shooting that left Evelyn paralyzed at the age of fourteen…
---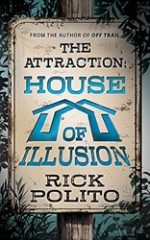 The Attraction
by Rick Polito
Rating: 4.3 #ad
From the author of Off Trail comes a hilarious mystery about what happens when a chilling trip leads to a lost fortune.
Nate and Lily knew their mother was different. All it took was a hunch or a bad feeling and the family would be uprooted and moving to a different apartment or even a different town. But when the two are torn out of their life in the ritzy North Bay for the summer and dropped in "the Mississippi of California" on the Sacramento River Delta, Nate Caldwell and his sister Lily see it as one more move in a series of lurching disruptions driven by their mother's suspicion that something or someone is after them.
---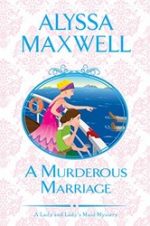 A Murderous Marriage
by Alyssa Maxwell
Rating: 4.5 #ad
A raucous wedding reception turns sober when the wealthy groom is murdered in this historical mystery set in post-WWI England.
Since the Great War, the Renshaw family fortune has suffered, and Lady Julia Renshaw is under pressure to marry for money. She has settled on Gilbert Townsend, a much older viscount and wealthy industrialist. It's clear to her sister Phoebe that this is not a love match. Nevertheless, the wedding takes place—and in a hurry. At the reception aboard the groom's yacht, there appears to be tension between Gil and several guests: his best man, a fellow veteran of the Boer War; his grouchy spinster sister; and his current heir, a nervous young cousin named Ernest.
Check out:
(A Lady and Lady's Maid Mysteries)
---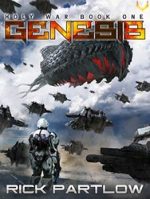 Genesis
by Rick Partlow
Rating: 4.5 #ad
First contact gone wrong… It was every starship captain's nightmare, and for Travis Miller, it was his own personal hell.
He'd done everything by the book, but when the Tahni had attacked him and his crew, there was no choice but to return fire and destroy the first alien vessel humans had ever encountered.
Excoriated in the press, his career in shambles, Travis is exiled to a long patrol of the outer colony worlds. Forgotten, except as a bad example…until the Tahni prove him right by declaring war on the human Commonwealth.
Check out:
(Holy War Mysteries)
---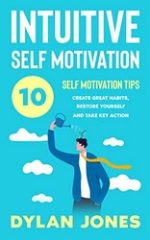 INTUITIVE SELF MOTIVATION
by Dylan Jones
Rating: 4.5 #ad
Eliminate procrastination for once and for all. Dust off all those goals and plans that you've been pining for, and get ready for a rocket ride into a productive future and legacy.
Do you often find yourself far behind on all the things you want to accomplish? Boost your potential with insightful changes to your routine and goals. Create daily habits that fuel self-motivation and momentum. Get things done, while setting yourself up for success. Discover what boosts self-motivation and make these principles work for you. In this book, you will discover how to make the BEST use of your time each day when it comes to your goals…
Check out:
(Personal Development with Self Motivation)