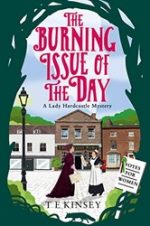 The Burning Issue of the Day
by T E Kinse
Rating: 4.6 #ad
January 1910. A journalist has been killed in a suspicious blaze. Everything points to a group of suffragettes, but the apparent culprit insists she is innocent.
When Lady Hardcastle receives a letter from a suffragette requesting her urgent help, the retired spy turned sleuth knows only she stands between an accused young woman and the gallows. Evidence at the scene makes Lizzie Worrel's innocence difficult to believe, and with the police treating it as an open-and-shut case of arson, Lady Hardcastle faces a barrage of resistance as she tries to dig out the truth…
Check out:
(A Lady Hardcastle Mysteries)
---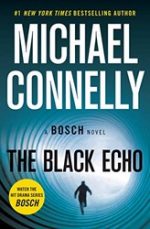 The Black Echo
by Michael Connelly
Rating: 4.6 #ad
For maverick LAPD homicide detective Harry Bosch, the body in the drainpipe at Mulholland Dam is more than another anonymous statistic. This one is personal . . . because the murdered man was a fellow Vietnam "tunnel rat" who had fought side by side with him in a hellish underground war. Now Bosch is about to relive the horror of Nam. From a dangerous maze of blind alleys to a daring criminal heist beneath the city, his survival instincts will once again be tested to their limit. Pitted against enemies inside his own department and forced to make the agonizing choice between justice and vengeance, Bosch goes on the hunt for a killer whose true face will shock him.
Check out:
(A Harry Bosch Mysteries)
---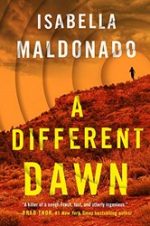 A Different Dawn
by Isabella Maldonado
Rating: 4.6 #ad
For nearly thirty years a serial killer has been hiding in plain sight. So has the key to an FBI agent's dark past.
A family is murdered as they sleep. FBI Special Agent Nina Guerrera and her new team are tasked with determining whether there is any link between this attack and another triple homicide from four years earlier and more than two thousand miles away. In the process, they'll discover a serial killer so cunning that his grisly trail of death spanning nearly three decades has gone undetected. Each crime scene reminds Nina of the ghostly Latin folktale of La Llorona, which terrified her when she was an abandoned and vulnerable child. Now it's back to haunt her…
Check out:
(Nina Guerrera Mysteries)
---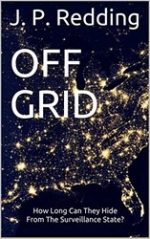 OFF GRID
by J. P. Redding
Rating: 4.5 #ad
From the halls of D.C. to the remote shores of Michigan's Upper Peninsula, OFF GRID is a wild ride through a dystopian near future of mass surveillance.
In the wake of a global calamity, the economy collapses. The Feds respond by wielding every power of the Welfare State to control the populace. A key tool is PivPal, an indispensable smartphone used to track citizens. As civil liberties crumble, resistance is relegated to flyover country whose residents—derided as off-gridders—cling to the time-honored virtues of freedom, self-reliance, and charity. Against this backdrop, Jenny Hernandez struggles to keep her rural church community nourished and safe. Hiding from the Feds, a team of inventors, and Jenny's ex, arrive to complete the amazing plasma drive. They bring hope, but also the watchful eye of Big Brother. With the authorities closing in, local law enforcement must choose sides.
---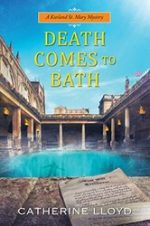 Death Comes to Bath
by Catherine Lloyd
Rating: 4.4 #ad
After Major Sir Robert Kurland's injury from the battle of Waterloo begins troubling him again, his wife Lady Lucy insists they relocate from the village of Kurland St. Mary to Bath, along with her sister Anna, so that Robert can take the waters and recover.
At the Roman baths, Robert befriends an elderly and pugnacious businessman, Sir William Benson, ennobled by the Crown for his service to industry. Their acquaintance is short-lived, however, when the man is found drowned in the baths. Robert vows to find his killer, with Lucy's aid.
Check out:
(A Kurland St. Mary Mysteries)
---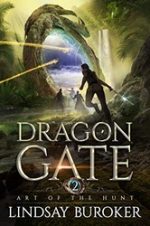 Art of the Hunt
by Lindsay Buroker
Rating: 4.4 #ad
Our heroes have escaped with the ancient dragon gate, rekindling their hope of finding allies on other worlds, but powerful enemies are right behind them. Unfortunately, Jak and Jadora must decipher the gate's secrets before they can use it.
That's a difficult task with mages from numerous kingdoms hunting them, Lord Malek stalking Jadora through magical dreams, and a new threat lurking deep within the jungle.
Faced by overwhelming odds, Jak and Jadora may be forced to work with the only man who can keep them alive: Malek. But what price will they have to pay for his protection?
Check out:
(Dragon Gate Mysteries)
---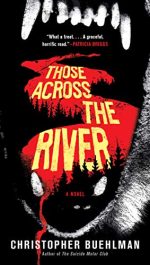 Those Across the River
by Christopher Buehlman
Rating: 4.4 #ad
A man must confront a terrifying evil in this captivating horror novel that's "as much F. Scott Fitzgerald as Dean Koontz."*
Haunted by memories of the Great War, failed academic Frank Nichols and his wife have arrived in the sleepy Georgia town of Whitbrow, where Frank hopes to write a history of his family's old estate—the Savoyard Plantation—and the horrors that occurred there. At first their new life seems to be everything they wanted. But under the facade of summer socials and small-town charm, there is an unspoken dread that the townsfolk have lived with for generations. A presence that demands sacrifice.