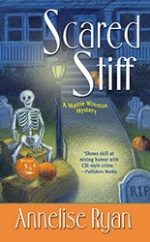 Scared Stiff
by Annelise Ryan
Rating: 4.4 #ad
When Deputy Coroner Mattie Winston and her boss/best friend, Izzy, are called to the home of waitress and part-time model Shannon Tolliver, they find the ghoulish Halloween decorations a bit too authentic. Among the fake blood and skeletons is the corpse of Shannon herself. Since the whole town knows Shannon recently had a very public spat with her estranged husband, Erik, he's suspect #1. But Mattie happens to know Erik truly loved his wife, and is simply incapable of the brutal act—even if he owns the exact same caliber handgun as the murder weapon . . .
Check out:
(Mattie Winston Mysteries)
---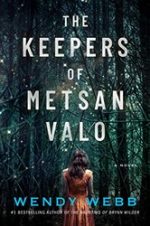 The Keepers of Metsan Valo
by Wendy Webb
Rating: 4.3 #ad
In Metsan Valo, her family home on Lake Superior, Anni Halla's beloved grandmother has died. Among her fond memories, what Anni remembers most vividly is her grandmother's eerie yet enchanting storytelling. By firelight she spun tall tales of spirits in the nearby forest and waters who could heal—or harm—on a whim. But of course those were only stories…
The reading of the will now occasions a family reunion. Anni and her twin brother, their almost otherworldly mother, and relatives Anni hasn't seen in forever—some with good reason—are all brought back together under one roof that strains to hold all their tension…
---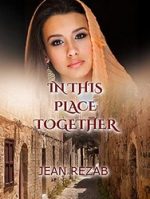 In This Place Together
by Jean Rezab
Rating: 4.1 #ad
In the town of Naraah, near the region of Judea, Sapphira begins a desperate quest to find a physician to heal her beloved husband Aaron, who is near death. Living in a time when women are considered possessions, Sapphira fears her brother will force her to marry a cruel man if Aaron doesn't survive.
Sapphira's frantic search forces her to associate with criminals and leads her into committing actions she'll regret. When she hears about the miraculous healings by Jesus of Nazareth, she convinces her friends to set out on a journey to bring her husband to the Great Healer, hoping the stories about him are true.
---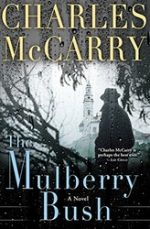 The Mulberry Bush
by Charles McCarry
Rating: 4.1 #ad
Many years ago, a young American spy crossed the wrong people and found himself on the wrong side of Headquarters. He soon fell into a slow, shameful decline of poverty and self-destruction. But Headquarters didn't count on him having a son.
Now, years later, the boy is an American spy himself, serving two masters: Headquarters and his own insatiable need for revenge. Sent to Argentina to infiltrate a revolutionary group with deep ties to Russia, the young man finds himself dangerously drawn to his target's daughter. Yet, despite the passion between them, he refuses to lose sight of his ultimate goal: destroying the institution that ruined his father all those years ago.
---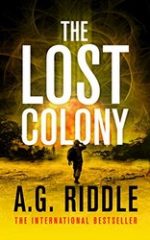 The Lost Colony
by A.G. Riddle
Rating: 4.4 #ad
Can humanity survive on a new world? On Eos, the last survivors of the Long Winter face their greatest challenge yet—and race to unravel the deepest secrets of the grid. It's a journey across space and time and into humanity's past and future—with a twist you'll never forget.
"Well-constructed and tightly-wound as a fine Swiss watch—DEPARTURE has non-stop action, an engaging plot and, of course, wheels within wheels." —Diana Gabaldon, #1 New York Times bestselling author of Outlander
Check out:
(The Long Winter Trilogy)
---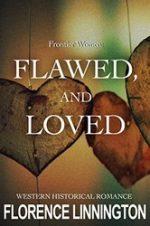 Flawed, And Loved
by Florence Linnington
Rating: 4.6 #ad
Loving an outlaw isn't easy, but it's harder if you do not know you are loving one.
When Ellie accidentally gets caught up in an outlaw gang's escape, gang member David manages to convince his group to release Ellie since her blindfold meant she has not seen any of her abductors.
As the outlaws lie low after the bank robbery, David is forced to become a ranch hand at a nearby ranch. He believes it will be just a matter of weeks before he and the rest of the gang are able to slip out of town and escape. But fate has other plans for David Bynes.
Check out:
(Frontier Women)
---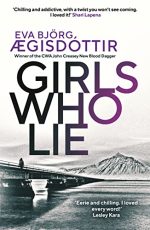 Girls Who Lie
by Eva Björg Ægisdóttir
Rating: 4.2 #ad
When single mother Maríanna disappears from her home, leaving an apologetic note on the kitchen table, everyone assumes that she's taken her own life … until her body is found on the Grábrók lava fields seven months later, clearly the victim of murder. Her neglected fifteen-year-old daughter Hekla has been placed in foster care, but is her perfect new life hiding something sinister?
Fifteen years earlier, a desperate new mother lies in a maternity ward, unable to look at her own child, the start of an odd and broken relationship that leads to a shocking tragedy.
Check out:
(The Creak on the Stairs)
---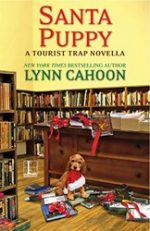 Santa Puppy
by Lynn Cahoon
Rating: 4.2 #ad
Jill Gardner has volunteered her Coffee, Books, and More to host a Christmas adopt-a-pet party. Among the potential forever friends is a male terrier named Baby, whose owner died of a heart attack. With few clues to go on, even finding the name of Baby's human is a daunting task. But there's no challenge too big for Jill this holiday season.
Playing Santa's Little Helper, Jill is determined to find out what happened —and to fulfill a long-time coming Christmas wish .