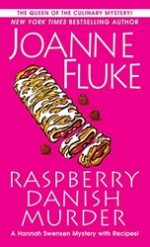 Raspberry Danish Murder
by Joanne Fluke
Rating: 4.5 #ad
Hannah Swensen has been feeling as bitter as November in Minnesota since her husband, Ross, vanished without a trace and left their marriage in limbo. Still, she throws herself into a baking frenzy for the sake of pumpkin pie and Thanksgiving-themed treats while endless holiday orders pour into The Cookie Jar. Hannah even introduces a raspberry Danish pastry to the menu, and P.K., her husband's assistant at KCOW-TV, will be one of the first to sample it. But before taking a bite, P.K.—who's been driving Ross's car and using his desk at work—is murdered…
Check out:
(A Hannah Swensen Mysteries)
---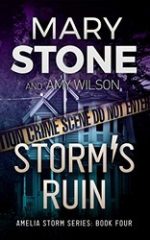 Storm's Ruin
by Mary Stone
Rating: 4.6 #ad
The road to ruin is paved with deception… U.S. Senator Stan Young has more skeletons in his closet than a centuries-old graveyard…and more power than a nuclear blast. When Ben Storey, the city councilman running against the incumbent senator, uncovers damning evidence against Young, he decides to take the information to the only person with the resources to pursue it—Amelia Storm.
Between looking for the case that will finally take down the Leóne mafia family, the abrupt reappearance of her troubled sister, and her search for a rat within her own agency, the military veteran turned FBI agent's plate is full. But when Ben Storey sends Amelia an urgent request to meet him, how can she say no?
Check out:
(Amelia Storm FBI Mysteries)
---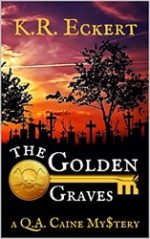 The Golden Graves
by K. R. Eckert
Rating: 5.0 #ad
34 Years ago, Quincy Adams Caine was involved in one of the most daring robberies of all time, the theft of 6 million dollars in Civil War gold from its hiding place near Gettysburg, Pennsylvania. It would've been a dream come true for any gang of thieves… if someone else hadn't gotten there first.
In today's world, Caine is a reformed man, sort of. So when he's asked to participate in a documentary about the crime, he can't help but agree, since it might give him a chance to take what was once taken from him…
Check out:
(Q.A. Caine Mysteries)
---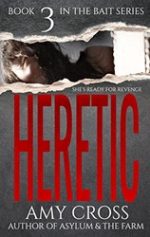 Heretic
by Amy Cross
Rating: 4.4 #ad
For five years, Hannah Doggett has waited for the house at Leavenshome Farm to reveal its secrets. Now she's ready to burn the place to the ground. But the house – and its unusual occupants – aren't ready to go without a fight.
From the moment she sets foot on the farm again, Hannah can tell that she's being watched. The house contains a terrible evil, a force that might very well be one step ahead of her. All this time, Hannah has thought that she's in control, that she's the one calling the shots.
Check out:
(Bait Mysteries)
---
Where Dandelions Sway
by Vanessa Luther
Rating: 4.4 #ad
My name is Paul. About a year ago, I moved my family to the country for some peace of mind and security. I love them and would do anything in my power to protect them. They think I have a temper. A bad temper. Maybe I do. Three armed men are in our home right this very moment holding us hostage. My wife and children are shaken to the core. The last thing I ever expected was intruders in my own home. The last thing they ever expected was me.
On a Friday afternoon in the small town of Glen Ridge, three armed men invade the home of Paul and Alexis Hudson. The Hudson's find themselves in a life or death situation where tempers flare, demands soar and repercussions loom. On the surface, the invasion appears to be a simple robbery. Until one of the assailants demands a mysterious safe. Nothing is as it seems…
---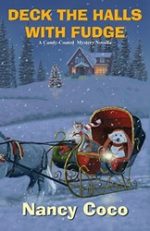 Deck the Halls with Fudge
by Nancy Coco
Rating: 4.5 #ad
It's Christmas on Mackinac Island – and homicide just rode in on a horse-drawn sleigh…Includes a yummy fudge recipe!
In the cozy warmth of their new home on Michigan's Mackinac Island, newlywed seniors Frances and Douglas Devaney savor the picture-postcard snowy scenery through their kitchen window. But when they spy a horse-drawn sleigh dashing through the snow bearing a frozen stiff, their blood runs cold. The victim is banker Warren Engle, stepson of a close friend of Frances…
Check out:
(A Candy-Coated Mysteries)
---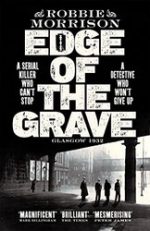 Edge of the Grave
by Robbie Morrison
Rating: 4.4 #ad
Glasgow, 1932. When the son-in-law of one of the city's wealthiest shipbuilders is found floating in the River Clyde with his throat cut, it falls to Inspector Jimmy Dreghorn to lead the murder case – despite sharing a troubled history with the victim's widow, Isla Lockhart.
From the flying fists and flashing blades of Glasgow's gangland underworld, to the backstabbing upper echelons of government and big business, Dreghorn and his partner 'Bonnie' Archie McDaid will have to dig deep into Glasgow society to find out who wanted the man dead and why.
---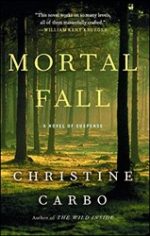 Mortal Fall
by Christine Carbo
Rating: 4.4 #ad
A wildlife biologist's shocking death leads to chilling discoveries about a home for troubled teens in Christine Carbo's haunting and compelling new crime novel set in the wilds of Glacier National Park.
Glacier National Park police officer Monty Harris knows that each summer at least one person—be it a reckless, arrogant climber or a distracted hiker—will meet tragedy in the park. But Paul "Wolfie" Sedgewick's fatal fall from the sheer cliffs near Going-To-the-Sun Road is incomprehensible. Wolfie was an experienced and highly regarded wildlife biologist who knew all too well the perils that Glacier's treacherous terrain presents—and how to avoid them.
The case, so close to home, has frayed park employee emotions. Yet calm and methodical lead investigator Monty senses in his gut that something isn't right.
Check out:
(Glacier Mysteries)