Wednesday's Mystery eBooks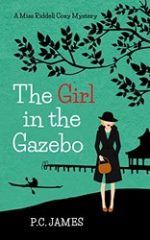 The Girl in the Gazebo
by P.C. James
Rating: 4.3 #ad
The coroner report says accident. Her gut tells her homicide. Can this shrewd accountant get to the root of a tragic and mysterious death?
Canadian Lakes, 1984. Miss Riddell is a strong believer in justice. So when her grieving boss calls in the forensic auditor to help investigate the accidental demise of his sixteen-year-old daughter, she quickly gets to work. But despite the authorities' certainty that the tragedy was an unintended overdose, Miss Riddell soon suspects foul play…
Check out:
(Miss Riddell Cozy Mysteries)
---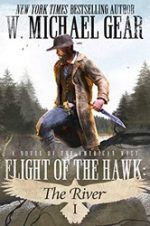 Flight Of The Hawk: The River
by W. Michael Gear
Rating: 4.4 #ad
INTERNATIONAL BEST-SELLING AUTHOR W. MICHAEL GEAR TURNS HIS MASTER'S HAND TO THE FRONTIER WEST.
1812 Missouri Fur Trade – An intimate of the Burr conspiracy, the condemned and hounded John Tylor signs on as boatman with Manuel Lisa's expedition. But the river is now contested as the British, Spanish, and other fur companies prepare to break Lisa's hold. As the expedition battles its way up the violent river, Fenway McKeever lurks in Tylor's shadow. Not only is the half-mad McKeever paid to kill Tylor, but he's convinced himself that by destroying Lisa's expedition, he can sell his services to the highest bidder.
Check out:
(Flight Of The Hawk: The Plains)
---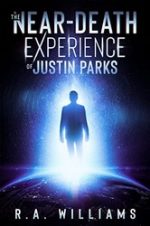 The Near-Death Experience of Justin Parks
by R.A. Williams
Rating: 4.4 #ad
Every year, thousands of people cheat death and come back to life. Many people have near-death experiences that offer a glimpse of Heaven. But none of these can compare to the remarkable near-death experience of Justin Parks.
The past three years haven't been easy for Justin, causing him to lose faith in a loving, personal God. His fiancée gets killed by a drunk driver a week before their wedding. A year later, after enrolling in the police academy in a misguided effort to avenge his fiancée's death, he mistakes a Black church pastor for an armed robber, shoots him in the chest, and nearly kills him. In the following months, he struggles with the backlash from the public outrage caused by negative media attention…
---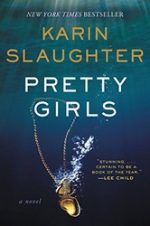 Pretty Girls
by Karin Slaughter
Rating: 4.3 #ad
More than twenty years ago, Claire and Lydia's teenaged sister Julia vanished without a trace. The two women have not spoken since, and now their lives could not be more different. Claire is the glamorous trophy wife of an Atlanta millionaire. Lydia, a single mother, dates an ex-con and struggles to make ends meet. But neither has recovered from the horror and heartbreak of their shared loss—a devastating wound that's cruelly ripped open when Claire's husband is killed.
The disappearance of a teenage girl and the murder of a middle-aged man, almost a quarter-century apart: what could connect them?
---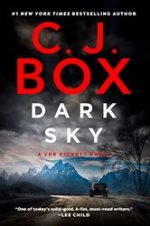 Dark Sky
by C. J. Box
Rating: 4.7 #ad
When the governor of Wyoming gives Joe Pickett the thankless task of taking a tech baron on an elk hunting trip, Joe reluctantly treks into the wilderness with his high-profile charge. But as they venture into the woods, a man-hunter is hot on their heels, driven by a desire for revenge. Finding himself without a weapon, a horse, or a way to communicate, Joe must rely on his wits and his knowledge of the outdoors to protect himself and his companion.
Meanwhile, Joe's closest friend, Nate Romanowski, and his own daughter Sheridan learn of the threat to Joe's life and follow him into the woods. In a stunning final showdown, the three of them come up against the worst that nature–and man–have to offer.
Check out:
(A Joe Pickett Mysteries)
---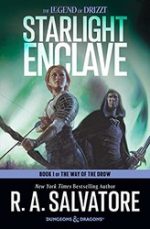 Starlight Enclave
by Salvatore R. A.
Rating: 4.7 #ad
After the settling dust of the demon uprising and two years of peace, rumblings from the Menzoberranzan drow have Jarlaxle nervous. Worried his allies may be pulled into a Civil War between the great Houses, he is eager to ensure Zaknafein is armed with weapons befitting his skill, including one in particular: Khazid'hea. A powerful artifact, the sword known as "Cutter" has started wars, corrupted its users, and spilled the blood of many, many people. Nonetheless—or maybe because of that—the rogue Jarlaxle and a small group of friends will go on an expedition looking for the weapon's last wielder, Doum'wielle, in the freezing north, for she may be the key to unlocking the sword's potential…and perhaps the key to preventing the bloodshed looming over the Underdark.
Check out:
(The Legend of Drizzt)
---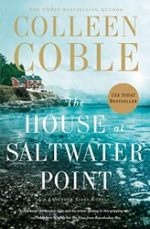 The House at Saltwater Point
by Colleen Coble
Rating: 4.7 #ad
When a house flipper's sister vanishes and the Coast Guard suspects she faked her own death, Ellie must find her sister before they do.
Ellie Blackmore is making a name for herself as a house flipper. But when her sister Mackenzie disappears, Ellie can't focus on anything but uncovering what happened. Her only clue is the bloodstain on the deck of Mackenzie's boat. Ellie knows her sister isn't on the best of terms with her ex-husband, Jason, but he wouldn't kill her – would he?
Check out:
(A Lavender Tides Series)