Thursday's Mystery eBooks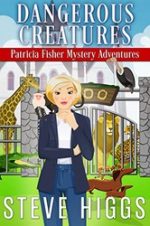 Dangerous Creatures
by Steve Higgs
Rating: 4.8 #ad
'I don't know how he does it. More than twenty books in and each one is still as fresh and inventive as the first. No one else writes like this!'
A desperate call for help is more than enough to get Patricia and friends in motion, especially when the call is from Patricia's socialite friend and zoo owner, the rather gin-soaked Lady Mary Bostihill-Swank.
Her husband, George, an acclaimed thriller writer, has gone missing from her home but there is no ransom note and no sign of foul play. With no crime to investigate, the police are doing nothing and that's not good enough for Patricia.
Check out:
(Patricia Fisher Mysteries)
---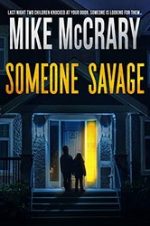 Someone Savage
by Mike McCrary
Rating: 4.6 #ad
A gripping, fast-paced thriller for fans of Harlan Coben, Karin Slaughter, and Rachel Abbott.
Last night two children knocked at his door. Someone is looking for them…
Nicholas Hooper wanted to be left alone. Looking to escape his past and his unfortunate present, the best-selling author rented a luxury house in the Poconos to finish what very well could be his very last book. But his plans change when one night he opens his front door to find two frightened children.
A young girl and boy all alone. They refuse to speak. Looking for help…
---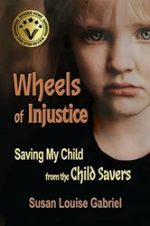 Wheels of Injustice
by Susan Louise Gabriel
Rating: 4.6 #ad
Wheels of Injustice is a curtains-pulled-back true account of the out-of-control child protection system of the 1980s and the victims who risked everything to expose its egregiously unjust acts and reform it.
Six weeks into a blissful honeymoon, life turns into a nightmare when Susan's 9-year-old daughter is taken away and her husband is falsely accused of child sexual abuse.
Dragged under the churning wheels of the child protection system, Susan is given a choice: cooperate in prosecuting her innocent husband or lose her daughter. When the couple doesn't give in to pressure, Susan loses custody of her daughter, and her husband is charged with a felony that carries a 16-year prison sentence.
No one wants to hear the facts. No one wants to know the truth.
---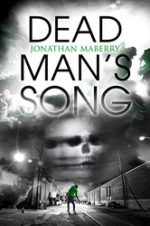 Dead Man's Song
by Jonathan Maberry
Rating: 4.5 #ad
Members of a town terrorized by a monstrous evil search for its source in this horror novel by the Bram Stoker Award–winning author of Ink.
Something evil has awakened in the town of Pine Deep. While a local newsman tries to piece together the gruesome events of a long-buried crime, others are preparing for the return of an unstoppable scourge. Bodies mutilated beyond description, innocents driven to acts of vicious madness—a monstrous legacy is preying on the living and the dead. There are those in Pine Deep who are not what they seem. Who are driven by a thirst for blood and revenge. And who are quietly building an army of the undead . . .
Check out:
(A Pine Deep Mysteries)
---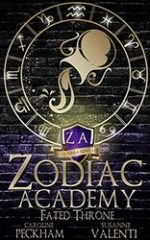 Zodiac Academy 6
by Caroline Peckham, Susanne Valenti
Rating: 4.7 #ad
Fate has torn us apart and sometimes I believe the stars have given up on us altogether.
Without my sister, the world seems darker than ever before and the shadows loom thicker, rising up to answer the call of the Shadow Princess and changing the face of Solaria for good.
Now Lionel Acrux has the strength to make a move for the throne, I'm not sure how much time we have left to stop him. Our only hope is to find the Imperial Star before he does. We made the sacrifice the stars called for and we're paying the price for that decision so it can't be for nothing.
Check out:
(Zodiac Academy)
---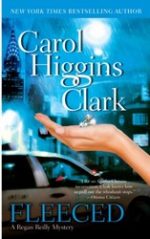 Fleeced
by Carol Higgins Clark
Rating: 4.7 #ad
Regan Reilly is back. The smart, saucy sleuth featured in all of Carol Higgins Clark's bestselling novels was last seen in Deck the Halls, the holiday thriller Carol wrote with her mother, Mary Higgins Clark.
Now Regan is in New York to attend a crime conference organized by her celebrity-author mother. A friend, Thomas Pilsner — the frenetic president of the Settlers' Club on Gramercy Park — calls Regan, desperately pleading for help. Thomas is distraught over the sudden suspicious deaths of two members of the Settlers' Club.
---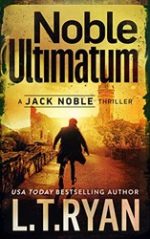 Noble Ultimatum
by L.T. Ryan
Rating: 4.5 #ad
JACK. IS. BACK. The highly-anticipated and explosive thirteenth novel in the Jack Noble series is here.
Following the assassination of Frank Skinner in broad daylight, Jack Noble disappeared. But every day that passes the chances of clearing his name diminish. The CIA is in full attack mode. They don't want to bring Jack in. They want him dead.
A shadow agency is also after not only Noble, but Bear Logan, too. The reason, unknown. The players, unknown. But they're closing fast, and Jack and Bear might just prefer the CIA find them first.
Check out:
(Jack Noble Mysteries)
---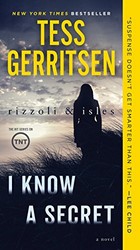 I Know a Secret
by Tess Gerritsen
Rating: 4.5 #ad
"Suspense doesn't get smarter than this." – Lee Child
Two separate homicides, at different locations, with unrelated victims, have more in common than just being investigated by Boston PD detective Jane Rizzoli and medical examiner Maura Isles. In both cases, the bodies bear startling wounds—yet the actual cause of death is unknown. It's a doubly challenging case for the cop and the coroner to be taking on, at a fraught time for both of them. As Jane struggles to save her mother from the crumbling marriage that threatens to bury her, Maura grapples with the imminent death of her own mother—infamous serial killer Amalthea Lank.
Check out:
(A Rizzoli & Isles Mysteries)