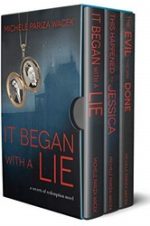 Secrets of Redemption Collection
by Michele PW
Rating: 4.5 #ad
The first three psychological thrillers in the award-winning Secrets of Redemption Series: It Began With a Lie, This Happened to Jessica, The Evil That Was Done.
A fresh start. That's what Becca hoped the move from New York to Redemption, Wisconsin, would be for her troubled family. A way to get her crumbling marriage back on track, and to bond with her difficult 16-year-old stepdaughter.
But instead of a new beginning, Becca is thrust into a mysterious past she barely remembers. A past that includes … Complications from interacting with her old teenage crush, Daniel… Struggling to regain her memory of the night 16-year-old Jessica disappeared…
---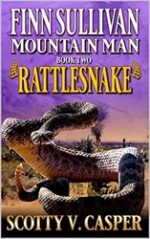 Mountain Man: Rattlesnake
by Scotty V. Casper
Rating: 4.3 #ad
A second blockbuster Mountain man adventure in the "Finn Sullivan: Mountain Man" Western series from Scotty V. Casper!
Finn Sullivan continues his adventures in the beautiful but unforgiving American West in this continuation of his exploits, featured in "Finn Sullivan: Mountain Man – Wolverine." Finn and his loyal Ute partner, Little Dove, find themselves on the dark, dangerous trail of a sadistic, cold-blooded Assiniboine Indian appropriately named Rattlesnake. Along this mission, they meet new folks from far-off lands and find themselves in more than a little bit of trouble. Will they catch up to the murderous, poisonous Rattlesnake, or will they succumb to the punishing West before exacting justice?
Check out:
(A Mountain Man Western Adventure)
---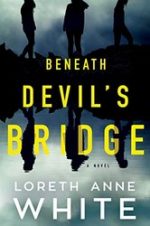 Beneath Devil's Bridge
by Loreth Anne White
Rating: 4.4 #ad
A true crime podcast yields new revelations about a shocking murder in a riveting novel of suspense by Washington Post and Amazon Charts bestselling author Loreth Anne White.
True crime podcaster Trinity Scott is chasing breakout success, and her brand-new serial may get her there. Her subject is Clayton Jay Pelley. More than two decades ago, the respected family man and guidance counselor confessed to the brutal murder of teenage student Leena Rai. But why he killed her has always been a mystery.
In a series of exclusive interviews from prison, Clayton discloses to Trinity the truth about what happened that night beneath Devil's Bridge. It's not what anyone in the Pacific Northwest town of Twin Falls expects. Clayton says he didn't do it. Was he lying then? Or now?
---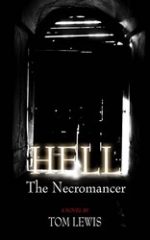 HELL: The Necromancer
by Tom Lewis
Rating: 4.5 #ad
Evil Has a Child's Face. A wave of occult-themed killings sweeps across Los Angeles, leaving a grisly trail of corpses in its wake. The only lead is a mysterious young girl caught at one of the crime scenes. A girl who scares the hell out of the police and the guards at the prison where she's being kept. A girl with a terrifying secret. The power to raise the dead.
From the author of 'Hell: The Possession and Exorcism of Cassie Stevens,' comes a terrifying new tale of supernatural horror. Sometimes evil has a child's face.
---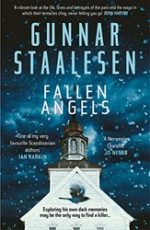 Fallen Angels
by Gunnar Staalesen
Rating: 4.0 #ad
Exploring his own dark memories may be the only way to find a killer…
When Bergen PI Varg Veum finds himself at the funeral of a former classmate on a sleet-grey December afternoon, he's unexpectedly reunited with his old friend Jakob – guitarist of the once-famous 1960s rock band The Harpers – and his estranged wife, Rebecca, Veum's first love.
Their rekindled friendship is thrown into jeopardy by the discovery of a horrific murder, and Veum is forced to dig deep into his own adolescence and his darkest memories, to find a motive … and a killer.
Check out:
(Varg Veum Series)
---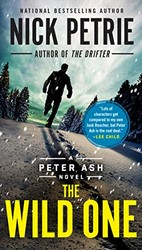 The Wild One
by Nick Petrie
Rating: 4.5 #ad
Losing ground in his fight against post-traumatic claustrophobia, war veteran Peter Ash has no intention of getting on an airplane–until a grieving woman asks Peter to find her eight-year-old grandson. The woman's daughter has been murdered. Erik, the dead daughter's husband, is the sole suspect, and he has taken his young son and fled to Iceland for the protection of Erik's lawless family.
Finding the boy becomes more complicated when Peter is met at the airport by a man from the United States Embassy. For reasons both unknown and unofficial, it seems that Peter's own government doesn't want him in Iceland. The police give Peter two days of sightseeing in Reykjavik before he must report back for the first available seat home. . . and when they realize Peter isn't going home until he accomplishes his mission, they start hunting him, too.
Check out:
(A Peter Ash Mysteries)
---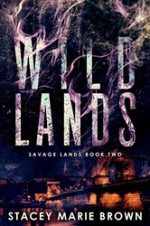 Wild Lands
by Stacey Marie Brown
Rating: 4.6 #ad
Brexley has endured starvation and survived torture and even Warwick Farkas, the brutal legend who still haunts her like a ghost, spilling into her thoughts and life. His betrayal made her a prisoner of Killian, the gorgeous Fae Lord of Budapest.
There her life takes another unforeseen twist, something that will change the fragile alliance between the humans and the fae, and Brexley finds herself in the middle.
As weeks go by, Brexley also discovers Killian isn't the malicious leader she was told about. As they spend more time together, their relationship begins to shift. However, when an old acquaintance turns up, she is given the chance to escape the sexy fae leader, and her entire world explodes.
---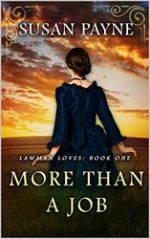 More Than A Job
by Susan Payne
Rating: 4.0 #ad
Dalton accepted the sheriff's job for a small town only to find more than he bargained for.
The former sheriff's house, dog, and wife were all waiting for him.
More than a job, but he couldn't find a part of it he didn't want.
---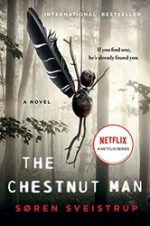 The Chestnut Man
by Soren Sveistrup
Rating: 4.5 #ad
A psychopath is terrorizing Copenhagen. His calling card is a "chestnut man" – a handmade doll made of matchsticks and two chestnuts – which he leaves at each bloody crime scene.
Examining the dolls, forensics makes a shocking discovery—a fingerprint belonging to a young girl, a government minister's daughter who had been kidnapped and murdered a year ago.
A tragic coincidence—or something more twisted?