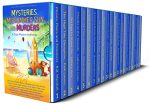 Mysteries, Midsummer Sun and Murders
by Multiple Authors
Rating: 5.0 #ad
Poisonous picnics, burgled barbeques, deadly deckchairs… and midsummer mayhem!
From a brilliant bunch of amazing authors, including multiple prizewinners and USA Today best sellers, comes this wonderful collection of 21 summer-themed cozy mysteries.
Featuring peril at the pool, blood on the beach, and felony at the festival, these fabulous stories—21 brand new and exclusive tales—will keep you entertained until long after the sun has set.
---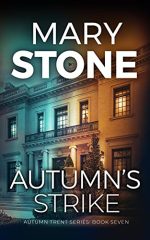 Autumn's Strike
by Mary Stone
Rating: 4.5 #ad
Strike first, or strike out . . .
Dr. Autumn Trent hasn't even finished the paperwork from her first official case as a federal agent before she and the rest of the FBI's Behavioral Analysis Unit are called to Washington, DC to investigate a series of home invasions. The six victims have very little in common other than they're all wealthy couples brutally slayed just hours before hosting a dinner party. Who targeted them, and why?
Most importantly…who's next?
Check out:
(Autumn Trent FBI Mysteries)
---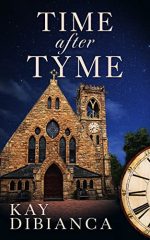 Time After Tyme
by Kay DiBianca
Rating: 4.5 #ad
WITH TIME ALL THINGS ARE REVEALED
Nancy Drew meets Tom Sawyer in this delightful and thought-provoking romp through the third book in The Watch Series of clean mysteries. Secret codes and university intrigue combine to give Kathryn Frasier and Cece Goldman a new and puzzling mystery to solve. But things get dicey when two misguided young girls wander into the middle of the investigation and decide to solve it themselves.
Can Kathryn and Cece decipher the codes and protect the youngsters before the killer strikes again?
Check out:
(The Watch Mysteries)
---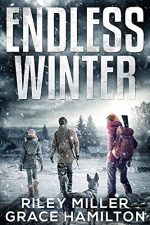 Endless Winter Collection
by Riley Miller, Grace Hamilton
Rating: 4.5 #ad
A brutal new Ice Age covers the Earth…
When an experiment to reverse climate change goes disastrously wrong, Jarred and his daughter Hope are forced to head south in search of warmth. This man-made eternal winter shows no signs of stopping, and with temperatures continuing to plummet, fears of a new ice age drive survivors into a panic.
Jarred and Hope don't have the wilderness skills needed to survive this disaster. But when their car spins out of control, they're forced to fend for themselves in the ruthless and unforgiving forest surrounding them. And as they journey through the snow-swept wilderness, they slowly discover they are not alone…
---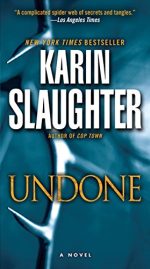 Undone
by Karin Slaughter
Rating: 4.5 #ad
In the trauma center of Atlanta's busiest hospital, Sara Linton treats the city's poor, wounded, and unlucky—and finds refuge from the tragedy that rocked her life in rural Grant County. Then, in one instant, Sara is thrust into a frantic police investigation, coming face-to-face with a tall driven detective and his quiet female partner…. In Undone, three unforgettable characters from Karin Slaughter's New York Times bestselling novels Faithless and Fractured collide for the first time, entering an electrifying race against the clock—and a duel with unspeakable human evil.
In the backwoods of suburban Atlanta, where Sara's patient was found, local police have set up their investigation. But Georgia Bureau of Investigation detective Will Trent doesn't wait for the go-ahead from his boss—he plunges through police lines, through the brooding woods, and single-handedly exposes a hidden house of horror buried beneath the earth. Then he finds another victim.…
Check out:
(Will Trent Mysteries)
---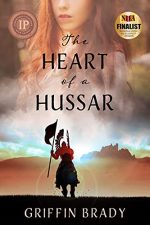 The Heart of a Hussar
by Griffin Brady
Rating: 4.5 #ad
He's determined to protect his country. But can he defend himself against the ultimate betrayal?
Muscovy, 1610. Jacek Dąbrowski yearns to be recognized for his valor. Hoping his recent promotion to lieutenant will help secure the lands he desires, the twenty-two-year-old Polish cavalry officer earns instead the enmity of his captain. And his out-of-character rescue of two innocents from slaughter sets in motion a chain of grave consequences.
Discovering the young woman and her brother are not Russian enemies and have no kin, Dąbrowski escorts them back to the castle in his homeland. But as the rivalry with his superior grows and the blossoming beauty sparks a fire in his heart, the brave horseman may find his dreams of glory lying in tatters.
Check out:
(A Hussar's Promise Mysteries)
---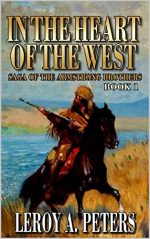 In the Heart of the West
by Leroy A. Peters
Rating: 4.3 #ad
After the deaths of their parents in Nantucket, Massachusetts, the three young Armstrong brothers—Enoch, 21, Moses, 18, and Elijah, 15—decide to go West to seek their fortunes. They journey first to St. Louis, Missouri, where they soon sign up for a three-year beaver-trapping expedition deep into the deadly heart of the untamed West. The brothers will contend with the unforgiving natural terrain, with hostile Indians, and with dangerous animals, including the most-feared creatures of the era, grizzly bears. But their parents have instilled in them a deep sense of fairness, an unerring moral compass, and a profound love of family that will serve them well in the Heart of the West.
---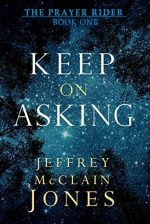 Keep on Asking
by Jeffrey McClain Jones
Rating: 5.0 #ad
Brand New Release from Jeffrey McClain Jones
His brother's tragic accident drives him to his knees. As he begs for restoration, he is lifted beyond hope and imagination to where miracles are real. His brother in a coma, ten-year-old Josiah Winslow faces the hardest weeks of his life. Little Matty may not survive. If he does survive, he may have serious brain damage.
Praying. That's what his family is doing, what their church is doing. As Josiah struggles to imagine the power of those prayers, a celestial visitor takes him on a miraculous ride into the realm where petitions rise toward heaven and enemies fight to oppose them.
Josiah's glimpse into the spiritual battle zone inspires his faith. But it also reveals that Matty's life is in the balance. What if people don't pray enough? Or don't have enough faith? What will Josiah do if Matty doesn't wake up?
---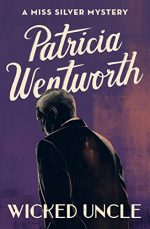 Wicked Uncle
by Patricia Wentworth
Rating: 4.4 #ad
Dorinda Brown takes a job working for the wealthy Porlock family on a whim, and quickly finds it to be the hardest position she has ever had. The father, Gregory, is a charming tyrant—just the sort of man her aunt always warned her about. His wife is an overfed fool, entirely blind to the defects of her despicable son, and unsympathetic to the pain he causes his governesses. All that Dorinda can stand, for she needs the job. But when murder comes to the Porlock house, it brings along much more unpleasantness. There is a question of blackmail, first of all, and a shocking realization about Dorinda's past. All told, it adds up to a frightful mystery—the sort that only Miss Maud Silver, the governess-turned-detective, can solve.
Check out:
(Miss Silver Mysteries)