Wednesday's Mystery eBooks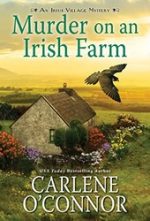 Murder on an Irish Farm
by Carlene O'Connor
Rating: 4.6 #ad
If only her mother could be here! The entire O'Sullivan brood—not to mention the regulars from Naomi's Bistro – have gathered at St. Mary's Church for the wedding of Siobhán and Macdara. It's not every day you see two garda marrying each other. Only Siobhán's brother James is missing. They can't start without him.
But when James finally comes racing in, he's covered in dirt and babbling he's found a human skeleton in the old slurry pit at the farmhouse. What farmhouse? Macdara sheepishly admits he was saving it as a wedding surprise: he purchased an abandoned dairy farm. Duty calls, so the engaged garda decide to put the wedding on hold to investigate.
Check out:
(An Irish Village Mysteries)
---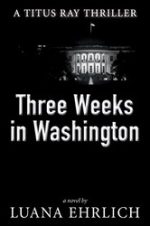 Three Weeks in Washington
by Luana Ehrlich
Rating: 4.8 #ad
Titus uncovers a plot to attack the nation's capital with chemical weapons. Can he convince a Syrian asset to help him stop the deadly attack?
Encountering a Shooter . . . CIA intelligence operative, Titus Ray, arrives in Washington, D.C. on the day a terrorist enters the Washington Navy Yard and murders five people. Convinced the incident is connected to a Hezbollah plot to use chemical weapons on an American city, Titus jeopardizes his own career to interrogate the killer and learn the truth.
Exposing a General . . . After the shooter reveals the identity of an Iranian deep-cover operative living in Washington, D.C., Titus embarks on an intelligence operation spanning two continents and exposing an Iranian general obsessed with destroying America.
Engaging an Enemy . . .
Check out:
(Titus Ray Thrillers)
---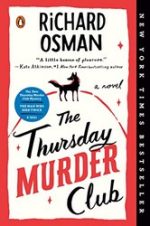 The Thursday Murder Club
by Richard Osman
Rating: 4.3 #ad
In a peaceful retirement village, four unlikely friends meet weekly in the Jigsaw Room to discuss unsolved crimes; together they call themselves the Thursday Murder Club.
When a local developer is found dead with a mysterious photograph left next to the body, the Thursday Murder Club suddenly find themselves in the middle of their first live case.
As the bodies begin to pile up, can our unorthodox but brilliant gang catch the killer, before it's too late?
Check out:
(A Thursday Murder Club Mysteries)
---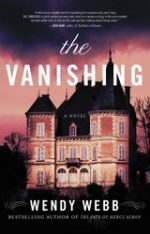 The Vanishing
by Wendy Webb
Rating: 4.4 #ad
Recently widowed and rendered penniless by her Ponzi-scheming husband, Julia Bishop is eager to start anew. So when a stranger appears on her doorstep with a job offer, she finds herself accepting the mysterious yet unique position: caretaker to his mother, Amaris Sinclair, the famous and rather eccentric horror novelist whom Julia has always admired . . . and who the world believes is dead.
When she arrives at the Sinclairs' enormous estate on Lake Superior, Julia begins to suspect that there may be sinister undercurrents to her "too-good-to-be-true" position.
---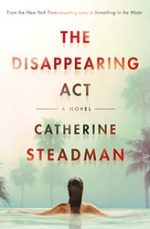 The Disappearing Act
by Catherine Steadman
Rating: 4.0 #ad
A woman has gone missing. But did she ever really exist?
A leading British actress hoping to make a splash in America flies to Los Angeles for the grueling gauntlet known as pilot season, a time when every network and film studio looking to fill the rosters of their new shows entice a fresh batch of young hopefuls—anxious, desperate, and willing to do whatever it takes to make it.
Instead, Mia Eliot, a fish out of water in the ruthlessly competitive and faceless world of back-to-back auditioning, discovers the sinister side of Hollywood when she becomes the last person to see Emily, a newfound friend.
---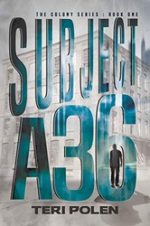 Subject A36
by Teri Polen
Rating: 4.3 #ad
If genetic engineering could guarantee you and your family perfect health and unparalleled beauty, would you pay top dollar for it? Would you kill for it?
Residents of the Colony would. And do. Only the Insurgents can stop them. Seventeen-year-old Asher Solomon is a premier operative with the Insurgents. He and his team have rescued countless hostages, saving them from painful deaths in Colony labs as desirable genetic traits are stripped from their bodies.
He's also suffered more losses than anyone should have to.
Check out:
(The Insurgent)
---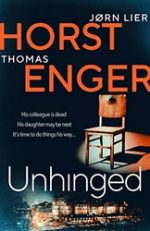 Unhinged
by Thomas Enger, Jørn Lier Horst
Rating: 4.2 #ad
When police investigator Sofia Kovic uncovers a startling connection between several Oslo murder cases, she attempts to contact her closest superior, Alexander Blix before involving anyone else in the department. But before Blix has time to return her call, Kovic is shot and killed in her own home – execution style. And in the apartment below, Blix's daughter Iselin narrowly escapes becoming the killer's next victim.
Four days later, Blix and online crime journalist Emma Ramm are locked inside an interrogation room, facing the National Criminal Investigation Service. Blix has shot and killed a man, and Ramm saw it all happen.
Check out:
(Alexander Blix Mysteries)
---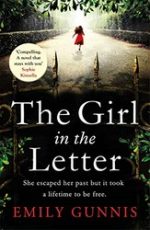 The Girl in the Letter
by Emily Gunnis
Rating: 4.3 #ad
A heartbreaking letter. A girl locked away. A mystery to be solved.
1956. When Ivy Jenkins falls pregnant she is sent in disgrace to St Margaret's, a dark, brooding house for unmarried mothers. Her baby is adopted against her will. Ivy will never leave.
Present day. Samantha Harper is a journalist desperate for a break. When she stumbles on a letter from the past, the contents shock and move her. The letter is from a young mother, begging to be rescued from St Margaret's. Before it is too late. Sam is pulled into the tragic story and discovers a spate of unexplained deaths surrounding the woman and her child.
---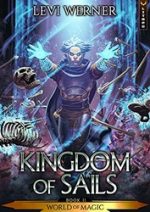 Kingdom of Sails
by Levi Werner
Rating: 4.5 #ad
Lox has made friends and gotten a good start to his new life in WoM.
After spending some time hunting down the remnants of the pirate fleet, Lox is guided by Vannessa down to the Kingdom of Sails. There he gets swept up a quest that will shake this kingdom to its core.
Sailing his ship, the Audacious, Lox embraces a life of the high seas and explores this strange realm nestled in one of the most beautiful and enormous archipelagoes in any world.
Check out:
(World of Magic Mysteries)