Saturday's Mystery eBooks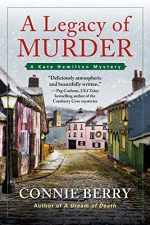 A Legacy of Murder
by Connie Berry
Rating: 4.5 #ad
It's Christmastime and antiques dealer Kate Hamilton is off to visit her daughter, Christine, in the quaint English village of Long Barston. Christine and her boyfriend, Tristan, work at stately-but-crumbling Finchley Hall. Touring the Elizabethan house and grounds, Kate is intrigued by the docent's tales of the Finchley Hoard, and the strange deaths surrounding the renowned treasure trove. But next to a small lake, Kate spies the body of a young woman, killed by a garden spade.
Nearly blind Lady Barbara, who lives at Finchley with her loyal butler, Mugg, persuades Kate to take over the murdered woman's work. Kate finds that a Burmese ruby has vanished from the legendary Blood-Red Ring, replaced by a lesser garnet. Were the theft and the woman's death connected?
Check out:
(Kate Hamilton Mysteries)
---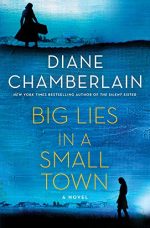 Big Lies in a Small Town
by Diane Chamberlain
Rating: 4.6 #ad
North Carolina, 2018: Morgan Christopher's life has been derailed. Taking the fall for a crime she did not commit, her dream of a career in art is put on hold—until a mysterious visitor makes her an offer that will get her released from prison immediately. Her assignment: restore an old post office mural in a sleepy southern town. Morgan knows nothing about art restoration, but desperate to be free, she accepts…
North Carolina, 1940: Anna Dale, an artist from New Jersey, wins a national contest to paint a mural for the post office in Edenton, North Carolina. Alone in the world and in great need of work, she accepts…
---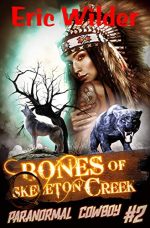 Bones of Skeleton Creek
by Eric Wilder
Rating: 4.4 #ad
Non-stop action, paranormal adventure, demonic shifters, pagan revelers, and a touch of wild romance
When an Oklahoma cattle rancher hires paranormal investigator. Buck McDivit to investigate a gory murder committed by something not quite human, and a rural community populated by pagan women, he has to think fast or end up dead. Though no choir boy, Buck is unprepared for his role as the lone male participant in a spring equinox fertility ceremony. The only thing worse for the paranormal cowboy than having no woman is too many women – or maybe being eaten alive by a supernatural black panther
Check out:
(Paranormal Cowboy Mysteries)
---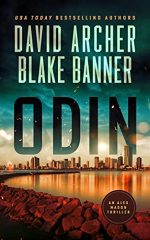 Odin
by Blake Banner, David Archer
Rating: 4.3 #ad
ODIN IS ABOUT AS SECRET AS A GOVERNMENT AGENCY CAN GET…
Multiple time USA TODAY & Amazon 5-million copy bestselling authors DAVID ARCHER and BLAKE BANNER have combined forces to create one hell of a thriller series!
Nobody has ever heard of ODIN. ODIN is about as secret as a government agency can get.
Because within ODIN there is General Operations, which speaks for itself; ODIN 5i, which deals with intelligence gathering, and then there is ODIN 1i which deals in operations so sensitive not even the CIA can touch them. All three are run with an iron first by The Chief, a giant with a gigantic IQ. His top agent is Alex Mason, hard and cool – he's a law unto himself.
Check out:
(Alex Mason Mysteries)
---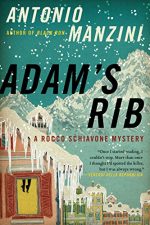 Adam's Rib
by Antonio Manzini
Rating: 4.2 #ad
Six months after being exiled from his beloved Rome, Deputy Police Chief Rocco Schiavone has settled into a routine in the cold, quiet, chronically backward alpine town of Aosta: an espresso at home, breakfast in the piazza, and a morning joint in his office.
A little self-medication helps Rocco deal with the morons that almost exclusively comprise the local force. Especially on a day like today. It's his girlfriend's birthday (if you could call her that; in his mind, Rocco's only faithful to his late wife), he has no gift—and he's about to stumble upon a corpse.
Check out:
(Rocco Schiavone Mysteries)
---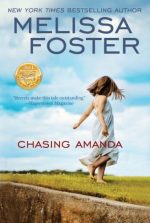 Chasing Amanda
by Melissa Foster
Rating: 3.8 #ad
If you're looking for a family drama filled driven by suspense with emotionally compelling characters, CHASING AMANDA will reel you in.
One child murdered, another missing. Potentially lethal small town secrets revealed. Dealing with parenting, a mother's love, and trusting one's faith–CHASING AMANDA comes at you at breakneck speed and just a touch of the paranormal.
Check out:
(Melissa Foster Stand-Alone Women's Fiction Novels)
---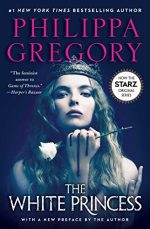 The White Princess
by Philippa Gregory
Rating: 3.8 #ad
Love to the Death. When Henry Tudor picks up the crown of England from the mud of Bosworth field, he knows he must marry the princess of the enemy house—Elizabeth of York—to unify a country divided by war for more than three decades. But his bride is still in love with his dead enemy, and her mother and half of England remain loyal to her brother, the missing York heir.
Henry's greatest fear is that somewhere a prince is waiting to reclaim the throne. When a young man who would be king invades England, Elizabeth has to choose between the new husband she is coming to love and the boy who claims to be her lost brother: the rose of York come home at last.
Check out:
(The Plantagenet and Tudor)