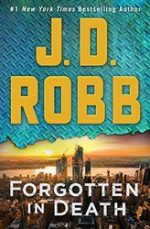 Forgotten in Death
by J. D. Robb
Rating: 4.8 #ad
The body was left in a dumpster like so much trash, the victim a woman of no fixed address, known for offering paper flowers in return for spare change—and for keeping the cops informed of any infractions she witnessed on the street. But the notebook where she scribbled her intel on litterers and other such offenders is nowhere to be found.
Then Eve is summoned away to a nearby building site to view more remains—in this case decades old, adorned with gold jewelry and fine clothing—unearthed by recent construction work…
Check out:
(In Death Mysteries)
---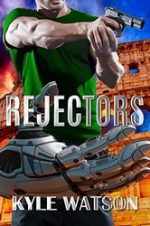 Rejectors
by Kyle Watson
Rating: 4.8 #ad
What would you do as last of the Rejectors? They are coming. Run.
Rejecting the system has a price, and the last rejectors are on the run and must outpace the evil forces that are hunting them. Vowing to never bend to the will of evil leader, will the rejectors be able to escape capture and avoid the delusion that overtakes those who are forced to accept the system?
Wrestling with the reality that the battle is taking place in both the seen and unseen realms, the rejectors will stop at nothing to fight for their souls and lives.
---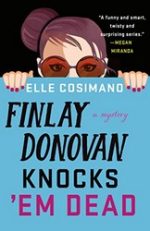 Finlay Donovan Knocks 'Em Dead
by Elle Cosimano
Rating: 4.3 #ad
Finlay Donovan is—once again—struggling to finish her next novel and keep her head above water as a single mother of two. On the bright side, she has her live-in nanny and confidant Vero to rely on, and the only dead body she's dealt with lately is that of her daughter's pet goldfish.
On the not-so-bright side, someone out there wants her ex-husband, Steven, out of the picture. Permanently. Whatever else Steven may be, he's a good father, but saving him will send her down a rabbit hole of hit-women disguised as soccer moms, and a little bit more involvement with the Russian mob than she'd like.
Check out:
(Finlay Donovan Is Killing It)
---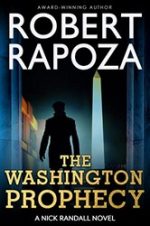 The Washington Prophecy
by Robert Rapoza
Rating: 5.0 #ad
When a docent at Mt. Vernon is brutally executed by hired mercenaries searching for a mysterious book written by George Washington, a secretive government agency asks archeologist Nick Randall to investigate. Randall and his son John not only discover the book, but a relic tied to a conspiracy involving President Washington and Benjamin Franklin. Their discoveries lead to a startling revelation of how the United States won its independence.
But Randall and John aren't the only ones searching. Former Spetsnaz agent turned mercenary, Vasily Aminov, wants the relic and is bent on using its power to destroy the governments of Western Civilization, killing millions of innocent people in the process.
Check out:
(Nick Randall Mysteries)
---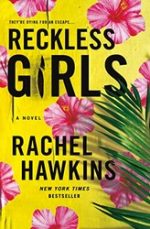 Reckless Girls
by Rachel Hawkins
Rating: 4.0 #ad
ONE ISLAND. Beautiful, wild, and strange—Meroe Island is a desolate spot in the middle of the Pacific Ocean with a mysterious history of shipwrecks, cannibalism, and even rumors of murder. It's the perfect destination for the most adventurous traveler to escape everything… except the truth.
SIX VISITORS. Six stunning twentysomethings are about to embark on a blissful, free-spirited journey—one filled with sun-drenched days and intoxicating nights. But as it becomes clear that the group is even more cut off from civilization than they initially thought, it starts to feel like the island itself is closing in, sending them on a dangerous spiral of discovery. COUNTLESS SECRETS
---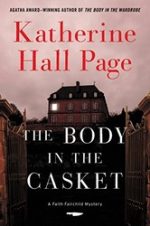 The Body in the Casket
by Katherine Hall Page
Rating: 4.2 #ad
For most of her adult life, resourceful caterer Faith Fairchild has called the sleepy Massachusetts village of Aleford home. While the native New Yorker has come to know the region well, she isn't familiar with Havencrest, a privileged enclave, until the owner of Rowan House, a secluded sprawling Arts and Crafts mansion, calls her about catering a weekend house party.
Producer/director of a string of hit musicals, Max Dane—a Broadway legend—is throwing a lavish party to celebrate his seventieth birthday. At the house as they discuss the event, Faith's client makes a startling confession. "I didn't hire you for your cooking skills, fine as they may be, but for your sleuthing ability. You see, one of the guests wants to kill me."
Check out:
(Faith Fairchild Mysteries)
---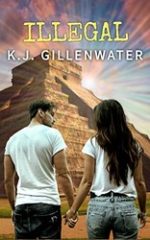 Illegal
by K. J. Gillenwater
Rating: 4.3 #ad
Alone, desperate, and beautiful. When bullets fly, she must rely on a handsome stranger or face death. Together, they will risk it all for love.
Her whole life was a lie… After discovering she was brought to the United States illegally as a young child, Selena Hernandez decides to do the responsible thing and return to Mexico, her country of origin. Selena vows to become a legal immigrant.
When she asks for help with a visa at the US Embassy, she meets attractive Wyatt Demko, a helpful embassy employee. But they are surprised to discover shocking details about her past and connections to a notorious drug cartel.
---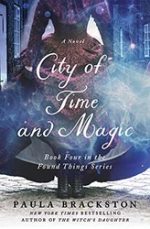 City of Time and Magic
by Paula Brackston
Rating: 4.7 #ad
She must choose from three treasures that sing to her; a beautiful writing slope, a mourning brooch of heartbreaking detail, and a gorgeous gem-set hat pin. All call her, but the wrong one could take her on a mission other than that which she must address first, and the stakes could not be higher. While her earlier mission to Regency England had been a success, the journey home resulted in Liam being taken from her, spirited away to another time and place. Xanthe must follow the treasure that will take her to him if he is not to be lost forever.
Xanthe is certain that Mistress Flyte has Liam and determined to find them both. But when she discovers Lydia Flyte has been tracking the actions of the Visionary Society, a group of ruthless and unscrupulous Spinners who have been selling their talents to a club of wealthy clients, Xanthe realizes her work as a Spinner must come before her personal wishes.
Check out:
(Found Things Mysteries)
---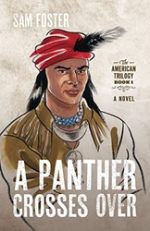 A Panther Crosses Over
by Sam Foster
Rating: 4.1 #ad
A clash of civilizations, two powerful leaders, and a dramatic outcome that ripples through generations.
Following the French and Indian War, white settlers pour over the Appalachians and down the Ohio River. But native tribes of the Northwest Territory have long inhabited this land—and they are willing to fight to remain. Leading the Shawnee is Tecumseh—courageous, discerning, and capable of assembling fifty thousand warriors to rise together to chase the white settlers back east when he commands. How will warriors from Florida to Canada know when the command has come? For twenty years his answer has been the same: "I will stomp my foot."