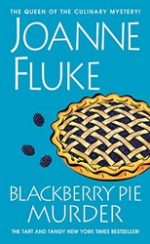 Blackberry Pie Murder
by Joanne Fluke
Rating: 4.3 #ad
It's been a sleepy summer for the folks of Lake Eden, Minnesota. In fact, it's been a whole four months since anyone in the Swensen family has come across a dead body—a detail that just made the front page of the local paper. And that means Hannah Swensen can finally focus on her bakery…or can she?
Life is never really quiet for Hannah. After all, her mother's wedding is about a month away and guess who's in charge of the planning? Just when Hannah believes her biggest challenge will be choosing buttercream or fondant for the cake, she accidentally hits a stranger with her cookie truck while driving down a winding country road in a raging thunderstorm.
Check out:
(Hannah Swensen Mysteries)
---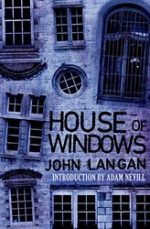 House of Windows
by John Langan
Rating: 3.9 #ad
For the last few years, Veronica Croydon has been at the center of scandal, first as the younger woman for whom her famous professor left his wife, and then as his apparent widow. When a writer staying at the same vacation home as Veronica has the chance to hear her story, he jumps at it. What follows takes him to the dark heart of a father's troubled relationship with his only son, in a story that stretches from the Hudson Valley to Afghanistan; and from post-9/11 America to Victorian England.
House of Windows is a haunting exploration of a marriage under strain from forces both psychological and paranormal. With its combination of literary complexity and chilling supernatural violence, it is widely considered a masterpiece of contemporary horror fiction.
---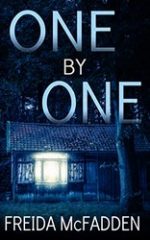 One By One
by Freida McFadden
Rating: 4.3 #ad
A night spent sleeping on dirt and leaves is not how Claire Matchett expected to spend her vacation.
She thought this would be a break from the stresses of work and raising her young children. A chance to repair her damaged marriage. A week of hiking and hot tubs with two other couple friends. It sounded like heaven.
Then Claire's minivan breaks down on a lonely dirt road. With no cell reception, the group has no choice but to hike the rest of the way to their hotel. But it turns out the woods aren't as easy to navigate as they thought.
Hours later, they are lost. Hopelessly lost.
---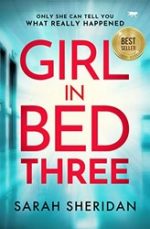 Girl in Bed Three
by Sarah Sheridan
Rating: 3.9 #ad
When Sophie Macreavey wakes up in the hospital, suffering from stab wounds, detectives are quick to question her—hoping to make sense of the horrific scene where she was found. Sophie's adoptive parents and sister are dead. Her brothers are missing. Sophie can't remember anything—but reveals the abusive nightmare she's been through as part of the family.
The social worker assigned to her case eventually brings Sophie home, but soon notices discrepancies in Sophie's story. She claims she hadn't been allowed to use technology, yet there's a social media account, extensive messages between herself and a boy, and videos of Sophie online. The more that comes out, the worse it looks for Sophie. She has told some lies. But will the full truth be uncovered?
---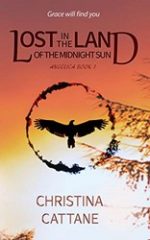 Lost in the Land of the Midnight Sun
by Christina Cattane
Rating: 3.9 #ad
The last Bible torn in two. A people bound by law. A girl in need of grace.
Angelica longs for redemption. Her mother has vanished and Angelica believes it's her fault. But no matter how many sacrifices she brings to the altar, it seems God refuses to forgive her. Just when Angelica despairs of ever getting it right; God chooses her to go and find the lost New Testament. Is this finally the penance she seeks?
Angelica must journey across the Alaskan wilderness, battle the forces of evil, and venture into the dark city to find absolution. Or she, and her people will be lost forever.
---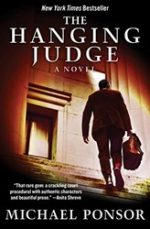 The Hanging Judge
by Michael Ponsor
Rating: 4.2 #ad
When a drive-by shooting in Holyoke, Massachusetts, claims the lives of a drug dealer and a hockey mom volunteering at an inner-city clinic, the police arrest a rival gang member. With no death penalty in Massachusetts, the US attorney shifts the double homicide out of state jurisdiction into federal court so he can seek a death sentence.
The Honorable David S. Norcross, a federal judge with only two years on the bench, now presides over the first death penalty case in the state in decades. He must referee the clash between an ambitious female prosecutor and a brilliant veteran defense attorney in a high-stress environment of community outrage, media pressure, vengeful gang members, and a romantic entanglement that threatens to capsize his trial—not to mention the most dangerous force of all: the unexpected.
---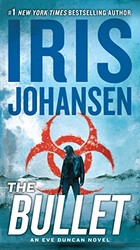 The Bullet
by Iris Johansen
Rating: 4.6 #ad
Diane Connors is a dedicated doctor with the world's biggest secret, a discovery that could have shocking global ramifications. But while conducting private research trials, word has gotten out. The wrong people have heard the news and now want to hide Diane's achievement for their own ends.
With nowhere else to turn, Diane finds herself on the doorstep of the last man she wants to ask for help: her ex-husband, Joe Quinn. Joe has remarried, and he and his wife, Eve Duncan, seem blissfully happy in their quiet, rural life until they are faced with the challenge of risking it all—even their marriage itself—for the greater good …
Check out:
(Eve Duncan Mysteries)
---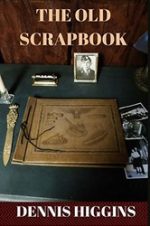 The Old Scrapbook
by Dennis Higgins
Rating: 4.5 #ad
The Old Scrapbook is real. The characters within its pages were real as well. This story is an attempt to fill in the blanks of their actual relationship. Bet and Ray met, fell in love, and got engaged until a war separated them, World War II.
Seventy years later, the old scrapbook was found, and the mysteries involved rediscovered.
I became obsessed with the scrapbook and what could have become of the young woman, Bet, who created it. I felt that woman was somehow guiding me as I wrote the story. That's how I felt from the beginning, like I was led to that war-time scrapbook by an unseeing hand that I could feel something from its pages.