Saturday's Mystery eBooks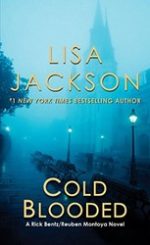 Cold Blooded
by Lisa Jackson
Rating: 4.6 #ad
A woman's burned and brutalized corpse is found in a seedy New Orleans apartment. Her killer is certain there were no witnesses, unaware that his every move was seen by a beautiful stranger—through nightmarish visions that came to her in bed in a bayou cottage on the outskirts of town.
Weeks later, another terrifying vision shatters Olivia Bechet's sleep. Convinced a serial killer is stalking the city, she turns to the authorities. But jaded detective Rick Bentz doesn't believe her—even when a second body turns up, slain in exactly the same bizarre, ritualistic manner Olivia described.
Check out:
(A Rick Bentz/Reuben Montoya Mysteries)
---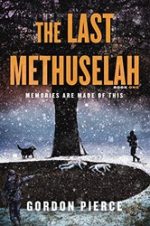 The Last Methuselah
by Gordon Pierce
Rating: 4.5 #ad
In the American South, a mystery is unfolding: Who was Nathaniel John Smith?
Two young boys hunting in the woods near their home in rural Mississippi discover the body of their neighbor, a reclusive older man named Nathaniel John Smith, who seems to have succumbed to the frigid winter weather. However, there is much more to the man's tragic end than it first appears. In addition to the mysterious circumstances of his death, he has left detailed instructions in his will for a task to be carried out by the boys' mother, Joleen. As a result, Joleen finds herself in possession of the manuscript of a four-part saga, The Last Methuselah, Mr. Smith's loosely autobiographical book. In it, she begins to uncover the details of her late neighbor's past, starting in the 1950s with his adolescence, which was composed of—among other things—farming, moonshine, Dixieland jazz, and young love.
Check out:
(The Last Methuselah Mysteries)
---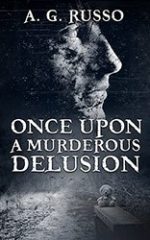 ONCE UPON A MURDEROUS DELUSION
by A.G. Russo
Rating: 4.4 #ad
The year is 1980 in a small, sleepy New England town. Out of nowhere, a series of devastating murders threaten the safety and well-being of the community. A serial killer has begun a deadly game of catch-me-if-you-can with local police, who have dubbed the carnage, "The Mommy Murders."
Frightened residents are certain the violent rape/murders are in some way connected to the psychiatric unit of Parkhirst General Hospital. Nella, a nurse angst-ridden by her service during the Vietnam War, is new to the area and the hospital. She joins the tight-knit group of nurses on the evening shift. Val, the leader of the group, with her own history of trauma, believes it stems from the prejudice their patients suffer from a community unsympathetic to mental illness. Or is evil closer to home than they think?
---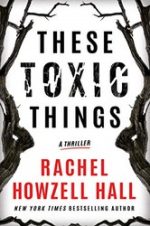 These Toxic Things
by Rachel Howzell Hall
Rating: 4.1 #ad
A dead woman's cherished trinkets become pieces to a terrifying puzzle.
Mickie Lambert creates "digital scrapbooks" for clients, ensuring that precious souvenirs aren't forgotten or lost. When her latest client, Nadia Denham, a curio shop owner, dies from an apparent suicide, Mickie honors the old woman's last wish and begins curating her peculiar objets d'art. A music box, a hair clip, a key chain—twelve mementos in all that must have meant so much to Nadia, who collected them on her flea market scavenges across the country.
But these tokens mean a lot to someone else, too. Mickie has been receiving threatening messages to leave Nadia's past alone.
---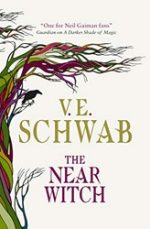 The Near Witch
by V. E. Schwab
Rating: 4.4 #ad
The Near Witch is only an old story told to frighten children. If the wind calls at night, you must not listen. The wind is lonely, and always looking for company.
There are no strangers in the town of Near. These are the truths that Lexi has heard all her life. But when an actual stranger, a boy who seems to fade like smoke, appears outside her home on the moor at night, she knows that at least one of these sayings is no longer true. The next night, the children of Near start disappearing from their beds, and the mysterious boy falls under suspicion.
---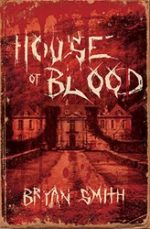 House Of Blood
by Bryan Smith
Rating: 4.3 #ad
A group of young friends returning from a Key West vacation gone horribly wrong takes a wrong turn off a highway in the east Tennessee mountains, entering a dark realm that is both of the natural world and beyond it. A night of terror ensues, with some members of the group eventually arriving at an eerily imposing manor house. But the house is not a sanctuary from the horrors surrounding them.
This is the HOUSE OF BLOOD. Here is where the Master of this dark realm resides, presiding over an empire of evil. The unsuspecting young travelers face a night of torture, degradation, and surrender to dark desires. Who among them, if any, will survive the night?
---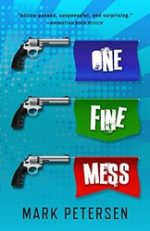 One Fine Mess
by Mark Petersen
Rating: 3.9 #ad
"Petersen's novel, a cross between a breathless adventure and a slapstick farce, is action-driven from start to finish." – Kirkus Reviews
It's time to show some ovaries. All Jules Nichols wants is to off her abusive hubby. But once he's dead, mobsters and drug dealers are popping out of the woodwork, the staties are suspicious, and her wacko sister won't go away. There's also that darn head in a box. Who could've known it'd be so hard to commit one little murder?
---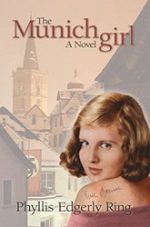 The Munich Girl
by Phyllis Edgerly Ring
Rating: 4.4 #ad
Anna Dahlberg grew up eating dinner under her father's war-trophy portrait of Eva Braun. Fifty years after the war, she discovers what he never did—that her mother and Hitler's mistress were friends.
The secret surfaces with a mysterious monogrammed handkerchief, and a man, Hannes Ritter, whose Third Reich family history is entwined with Anna's.
Plunged into the world of the "ordinary" Munich girl who was her mother's confidante—and a tyrant's lover—Anna finds her every belief about right and wrong challenged. With Hannes's help, she retraces the path of two women who met as teenagers, shared a friendship that spanned the years that Eva Braun was Hitler's mistress, yet never knew that the men they loved had opposing ambitions.
---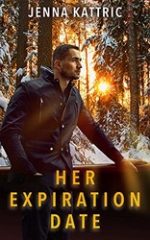 Her Expiration Date
by Jenna Kattric
Rating: 4.4 #ad
IN THE BEGINNING… HER NEW LIFE COMES WITH DEADLY CONSEQUENCES. Mina Durante left her past and her hopes for her future behind. She is done with all the lies. But escalating threats to her life suggest the past might be her only hope to survive.
HE'S DONE WONDERING WHAT HAPPENED. BUT THINGS AREN'T ALWAYS WHAT THEY SEEM.
Colson Mizrahi thought the day Mina walked out of his life was the worst pain he'd ever experience, until he discovers her life is in danger. He'll need his faith in God and every bit of his training to help her unravel the truth and stay alive. Except… he has secrets of his own. AND A KILLER IS DONE WAITING.