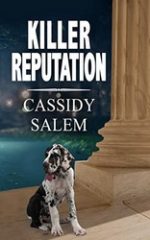 Killer Reputation
by Cassidy Salem
Rating: 4.4 #ad
Adina can't resist snooping when someone she knows turns up dead. Again. When a colleague at a prestigious think tank meets a violent death, Adina's not convinced any of the obvious suspects disliked him enough to want him dead. Can the young research assistant, her quirky neighbor, and a lovable rescue pup help the police put together the pieces of the puzzle?
Killer Reputation is the third mystery in the Adina Donati, Accidental Sleuth Series by Cassidy Salem. The books are standalone reads and can be read in any order.
Check out:
(Adina Donati, Accidental Sleuth)
---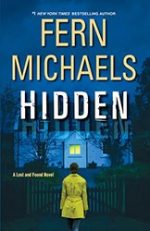 Hidden
by Fern Michaels
Rating: 4.4 #ad
At first glance, few would guess that Luna and Cullen Bodman are siblings. Cullen is efficient and serious while his younger sister Luna is a free spirit. When the two launch their furniture restoration shop/café—an offshoot of the family's longtime antique business—in an up-and-coming arts center, little do they know their unique talents may be their only defense against a dangerous betrayal.
---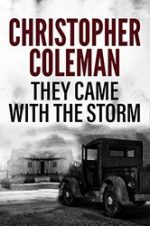 They Came with the Storm
by Christopher Coleman
Rating: 5.0 #ad
From the author of They Came with the Snow and They Came with the Rain, comes the new and creepy standalone novel, They Came with the Storm.
It started with a raging dust storm. Then they came. And everything changed. Through an innocent act of mischief, a trio of ancient witches is unleashed in the small town of Clayton, New Mexico.
Years later, a dust storm suddenly appears across a stretch of Interstate 412, creating a massive crash that includes Chris Boylin and his daughter, Jaycee. They are uninjured, but while Chris goes to assist others who were not so lucky, his daughter disappears.
---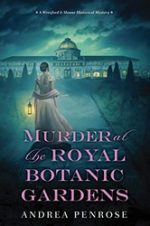 Murder at the Royal Botanic Gardens
by Andrea Penrose
Rating: 4.6 #ad
The wedding of the Earl of Wrexford and Lady Charlotte Sloane is not-to-be-missed, but the murder of a brilliant London scientist threatens their plans—and their lives…The upcoming marriage of the Earl of Wrexford and Lady Charlotte Sloane promises to be a highlight of the season, if they can first untangle—and survive—a web of intrigue and murder involving the most brilliant scientific minds in Regency London…
One advantage of being caught up in a whirl of dress fittings and decisions about flower arrangements and breakfast menus is that Charlotte Sloane has little time for any pre-wedding qualms. Her love for Wrexford isn't in question. But will being a wife—and a Countess—make it difficult for her to maintain her independence—not to mention, her secret identity as famed satirical artist A.J. Quill?
Check out:
(A Lost and Found Mysteries)
---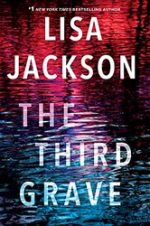 The Third Grave
by Lisa Jackson
Rating: 4.4 #ad
The old Beaumont mansion is a rotting shell of its once-grand self, especially after a disastrous hurricane sweeps through Georgia. The storm does more than dislodge shutters and shingles. It leads to a grisly find in the cellar. Three graves. But only two skeletons…
For Nikki, the discovery is a gift, the perfect subject for her next crime book—though Reed has made her promise not to keep involving herself in dangerous police business. But despite the increasing tension between them, Nikki can't stay away from this story.
Check out:
(Savannah Mysteries)
---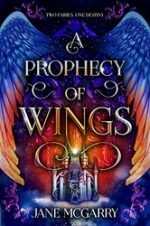 A Prophecy of Wings
by Jane McGarry
Rating: 4.4 #ad
A betrayal, a prophecy, a kingdom in the balance. Sixteen years ago the evil Dahlia overthrew the kingdom of Roshall Grove, the heart of the Fairy World. A prophecy foreseen by Edwina, a powerful enchantress, remains the only hope to topple her iron-fisted rule. Now, Lina, a simple peasant girl, learns her future is linked to this prophecy. Edwina brings Lina to the Fairy World to fulfill her destiny—conquering Queen Dahlia. Separated from the enchantress by agents of the dark queen, Lina begins a perilous journey to join the Resistors, who await her return to mount their attack…
---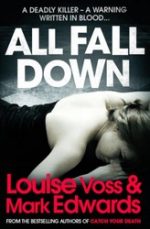 All Fall Down
by Mark Edwards, Louise Voss
Rating: 4.3 #ad
Time to die… The explosive new thriller featuring Kate Maddox from the writers of Catch Your Death and Killing Cupid.
Two years on from uncovering a terrifying conspiracy of rogue scientists, all Kate Maddox wants is to lead a normal life with her partner Paul and son Jack. But then a face from the past turns up, bringing chilling news.
A devastating new strain of the virus that killed Kate's parents is loose in L.A. – and when a bomb rips through a hotel killing many top scientists, it becomes clear someone will do anything to stop a cure being found.
---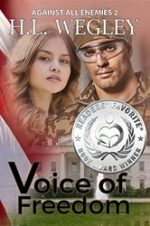 Voice of Freedom
by H. L. Wegley
Rating: 4.3 #ad
All eyes are on America as the nation writhes under a tyrant's grip.
Six Americans who spawned a resistance movement against tyrant, Abe Hannan, are hiding on the Israeli coast. Steve Bancroft, an Army Ranger protecting the other five Americans, is drawn to Julia Weiss, who reminds him of the twin sister who died under his protection. Julia, a petite woman with strengths that belie her stature, has horrific images of war etched on her mind, making Steve the kind of person her pacifist thinking rejects…
If Steve and Julia survive, can they overcome the demons from their past and find hope for their future?
Check out:
(Against All Enemies Series)