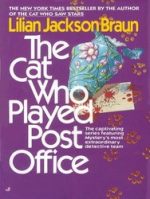 The Cat Who Played Post Office
by Lilian Jackson Braun
Rating: 4.8
In this mystery in the bestselling Cat Who series, Jim Qwilleran and his cats, Koko and Yum Yum, are living the high life – until things take a deadly turn…
Inheriting unexpected millions has left reporter Jim Qwilleran looking like the cat who swallowed the canary. While his two Siamese cats, Koko and Yum Yum, adjust to being fat cats in an enormous mansion, Qwill samples the lifestyles of the rich and famous by hiring a staff of eccentric servants. A missing housemaid and a shocking murder soon show Qwilleran the unsavory side of the upper crust.
Check out:
(Cat Who… Cozy Mysteries)
---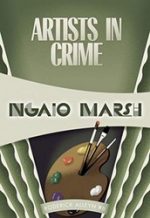 Artists in Crime
by Ngaio Marsh
Rating: 4.5 #ad
On a ship traveling back to England, Miss Agatha Troy finds Inspector Roderick Alleyn tedious and dull; he thinks she's a bohemian cliché. They may be destined for romance, but there's a murder in the way: No sooner has Alleyn settled in to his mother's house, eager for a relaxing end to his vacation, than he gets a call that a model has been stabbed at the artists' community down the road. And the talented Miss Troy is one of the community's most prominent and outspoken members . . .
Check out:
(Inspector Roderick Alleyn Mysteries)
---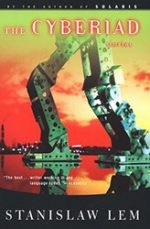 The Cyberiad
by Stanislaw Lem
Rating: 4.3 #ad
These are the stories of Trurl and Klapaucius, master inventors and engineers known as "constructors," who have created marvels for kingdoms. Friends and rivals, they are constantly outdoing and challenging each other to reveal the next great evolution in cybernetics, and the exploits of these brilliant men are nothing short of incredible.
From tales of love, in which a robotic prince must woo a robotic princess enchanted by pleasures of true flesh, to epics of battle, in which the heroic constructors must use their considerable wit to outsmart a monarch obsessed with hunting, to examinations of humanity, wherein Trurl and Klapaucius must confront the limits of their skills and the meaning of true perfection, these stories are rich with profound questions, unimaginable marvels, and remarkable feats.
---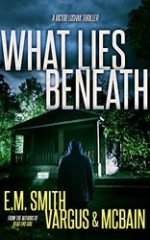 What Lies Beneath
by Multiple Authors
Rating: 4.5 #ad
Some secrets don't stay buried.
Three elaborately staged victims. No clues. A public verging on panic. FBI profiler Victor Loshak heads to Kansas City to hunt another serial killer. But something about this case is all wrong. The three corpses lie posed. Face up. A glove laid to cover each right eye. The victims seem to be selected at random. Suburban. Upper middle class. Squeaky clean. It doesn't make sense.
A piece is missing from this puzzle.
Check out:
(Victor Loshak Mysteries)
---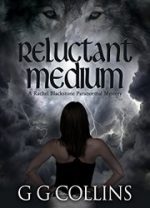 Reluctant Medium
by G G Collins
Rating: 4.2 #ad
The shaman told Rachel: "Allow the power to flow through you. Don't try to capture it. You wish only to borrow it." All Rachel Blackstone wants is to talk with her father; solve the mystery of how he died. Using a Native American ceremony given to her by a shaman, she summons him in this paranormal mystery. Instead, a soul intent on revenge slips through and threatens people she loves. Now the Santa Fe, New Mexico reporter must follow the evil spirit, uncover its purpose and send it back. The shape-shifter has horrific powers. Rachel is tormented by what she has unleashed. There's more. She's seeing dead people; which frankly give her the creeps.
Check out:
(Rachel Blackstone Paranormal Mysteries)
---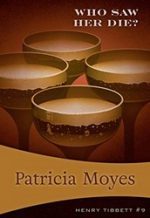 Who Saw Her Die?
by Patricia Moyes
Rating: 4.5 #ad
A bit of a delicious throwback, in many senses of the word. For starters, we have a weekend house party, that hallmark of Golden Age crime-fiction, and apparently still going strong in 1970, when this book was first published. The party is in honor of a certain Lady Balaclava, herself something of a hallmark of the Golden Age, and still, yes, going strong. Well, at least until midway through the festivities, when she keels over, having apparently been poisoned. The most obvious suspects are her Ladyship's daughters and their (suspiciously foreign) husbands: Leave it to Henry Tibbett to head off to the Continent, there to check on the daughters' alibis and, once again, establish his bona fides as Scotland Yard's most peripatetic detective.
Check out:
(Henry Tibbett Mysteries)
---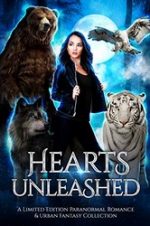 Hearts Unleashed Urban Fantasy Collection
by Multiple Authors
Rating: 4.5 #ad
Lose yourself in the magic…
Hearts Unleashed brings you 20+ BRAND NEW tantalizing tales of paranormal romance and urban fantasy in this thrilling collection of heart-pounding books featuring Shifters, Vampires, Witches, and more.
Unleash your heart, indulge your senses, and satisfy your cravings with this fantastic collection of supernatural fiction featuring sensual heroes and sassy heroines, crafted by some of your favorite bestselling and award-winning authors.
---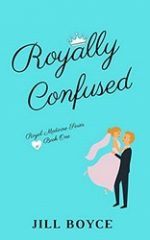 Royally Confused
by Jill Boyce
Rating: 4.6 #ad
Isn't it every girl's dream to become a princess? Not Claire Thomson's. An orthopedic surgeon, Claire enjoys the rigors of surgery and medical research. Her dream of landing a spot at Halford University in Boston seems so close she can taste it. As the top academic center in the nation, it lies just a few miles from her sole living relative and best friend – Margaret Thomson, her granny…
Claire reads a letter written to her by her mother, finally sharing the truth about her father's identity – the prince of Amorley. Sadly, he too has recently passed away…
Along the way, Claire almost collides with a man on horseback, Ethan Kane, who is handsome and kind, and as she later discovers, promised to marry Abigail Fulton, daughter of a wealthy parliament member.
Will Claire have to sacrifice her stethoscope for love, for a crown?